Saudi Aramco

Featured Employer
Dhahran, Eastern Province, Saudi Arabia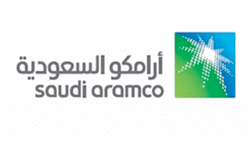 ---
Req Number: 16954BR

Position Description:
We are seeking a Facilities Planning Specialist - Capital Program to join the Facilities Planning Department (FPD) who are responsible for the development and coordination of the capital program throughout the Company. The successful candidate will be part of the Capital Program and Budget Division (CP&BD) within FPD.

The Capital Program and Budget Division (CP&BD) comprises the Capital Programs Group, Expenditure Requests Group, and Capital Management System Group . The CP&BD is responsible for the coordination of activities needed to obtain Board approval for the 3-year Business Plan, Annual Capital Budget, and Expenditure Requests.

Your primary role is to support the Capital Program Coordinator and the Capital Budget and Expenditure Request (ER) Coordinator in all duties, primarily in the review and approval of appropriations in Saudi Aramco's 3-year Capital/Non-Capital Programs by Saudi Aramco's Board of Directors, Budget Items in the Capital/Non-Capital Budgets, and Expenditure Requests by Saudi Aramco's Board of Directors, EXCOM, and the CEO.

Minimum Requirements:
As the successful candidate you will hold a B.S. degree in industrial engineering or any related engineering field. An advanced degree in economics is desirable.

You will have a minimum of 12 years' experience. Oil and Gas experience preferred.

You must have excellent written and oral technical presentation skills.

Duties & Responsibilities:
You will be required to perform the following:

Plan the overall review and approval process starting from the initiation of the 10-year investment Plan until the final approval by the Board of Directors.

Perform economic reviews on capital projects.

Act as an SME and a liaison between FPD and other organizations such as proponents, Finance, Project Management Office Department, and Strategy and Market Analysis, etc.

Maintain the Capital Program database.

Maintain and update Department KPIs.

Perform synergy, optimization, and outsourcing evaluation exercises on an annual basis.

Represent FPD in the annual Portfolio Execution Planning activities.

Work as part of a team to ensure that that the business case of each item is well articulated and written, and that the information presented is consistent and complies with the relevant guidelines.

Participate in the development of the books, including reports and exhibits, for the Capital Program, Capital Budget, and Expenditure Requests for all the levels of review and support of Coordinators in the organization and facilitation of review sessions.

Help prepare presentations for the Capital Program and the Capital Budget and Expenditure Request cycles to the required executive levels.

Support and facilitate the production of budget data and reports for Business Line Coordinators and respond to requests for financial data and analysis.

Maintain the confidentiality of the Corporate Capital Program database.