Saudi Aramco

Featured Employer
Dhahran, Saudi Arabia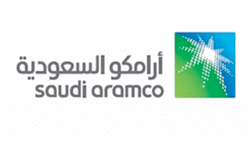 ---
Req Number: 16955BR

Position Description:
We are seeking a Facilities Planning Specialist - Process Automation, to join our Facilities Planning Department (FPD) who are responsible for the development and coordination of the capital program throughout the Company. The successful candidate will be part of the Automation & Power Facilities Planning Division (A&PFPD) within FPD.

The Automation & Power Facilities Planning Division (A&PFPD) comprises the Information Technology Group, Process Automation Group, Power Group, Utilities Group, and the Master Plans and Major Studies Group. A&PFPD's responsibilities include coordination and planning of communications, IT systems and new facilities, process control systems, as well as electrical facilities, and planning and coordinating nonprocessing utilities and facilities for all business lines.

The activities of A&PFPD include developing master plans, DBSPs, and conducting studies; identifying and assessing new investment opportunities; enhancing the economic performance of existing process automation, IT and power systems; and developing feasible alternatives for individual capital projects.

Minimum Requirements:
As a successful candidate you will have a Bachelor's degree in electrical engineering or chemical engineering, control systems or instrumentation engineering. An advanced degree in economics is preferred.

You will have 12 years of in-depth knowledge and experience in process automation system technology selection, system obsolescence and lifecycle management, scope development, design, commissioning and installation, as well as extensive experience in developing strategies and feasibility studies for the upgrade, migration or replacement of installed control systems as part of the Company endorsed life-cycle management strategy.

You must also have experience in various distributed control systems, auxiliary control systems, instrumentation, as well as a very good understanding of chemical processes in general.

A Certification as an Automation Professional or PE (Electrical) certification is a plus.

Thorough knowledge of engineering practices, economic principles, international industry codes, standards and specifications.

Excellent written and oral technical presentation skills.

Duties & Responsibilities:
You will be required to perform the following:

Develop process automation capital projects from feasibility assessment to commissioning and startup, including scope of work development, economic justification and funding.

Conduct engineering studies to establish project business case and economic viability.

Develop feasible alternatives for process automation projects/solutions.

Review project specifications with project management to ensure economic design and conformance with design basis scoping papers.

Mentor process automation planning engineers.