Saudi Aramco

Featured Employer
Dhahran, Saudi Arabia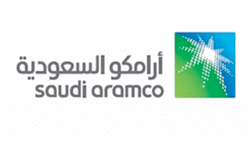 ---
Req Number: 16687BR

Position Description:
Saudi Aramco, long known for its leadership in oil exploration, production, and refining, is seeking experienced professionals to join our growing Unconventional Resources (UR) program.

We have immediate requirements Category Managers with experience of either Drilling Fluids, Rigs &/or Artificial List OR Drilling & Completions to join the UR Supply Chain function.

As Category Manager you will have responsibility for implementing the category management methodologies to support the UR operation. Through this role, you will play a central part in the development of category/sub-category demand forecasts, supply market analyses, and category management strategies. You will be responsible for implementing these strategies to maximize the total life cycle value obtained from the categories. In addition, you will lead supplier relationship management activities.

Minimum Requirements:
As the successful candidate you will hold a Bachelor's degree in Engineering, Business Administration, or a closely related field and a Masters would be desirable.

You will have a minimum of 10 years of progressive field-based experience in the oil and gas industry with deep and extensive knowledge of either drilling fluids category management and commodities OR drilling and completions category management and commodities.

You will have experience working within unconventional resources and possess sound knowledge hydraulic fracking and understanding of Drilling Fluids, coring, mud logging, etc.

You will also have knowledge of JD Edwards and SAP systems.

Duties & Responsibilities:
You will be required to perform the following:

Demand forecasting: Participate in the development of demand forecasts and identify implications of such forecasts.

Category strategy development: In coordination with the conventional Materials Supply category management organization you will develop category management strategies for drilling and completions categories and sub-categories, considering both the internal UR requirements and supply market conditions, to maximize the total life cycle value delivered to UR business users. You will develop category workbooks and procurement strategies to be implemented over the next ten years and present these strategies to key stakeholders and management. You will also ensure that category strategies comply with legal requirements and company policies, value assurance frameworks and business principles.

Strategic sourcing implementation: Prioritize strategic sourcing activities for the categories/sub-categories, and lead the execution of these activities (implementing the category strategies), including supply market engagement, preparation of RFP/RFX, evaluation of responses, negotiations, and development of strategic agreements.

Supplier relationship management: Develop segmented supplier relationship engagement models for suppliers, monitor supplier/category performance, and engage with suppliers to improve performance.

Build and maintain effective relationships with major contractors and suppliers at top management level, leveraging such relationships with relevant markets to provide current and insightful market intelligence.

Cross-functional coordination within UR: Coordinate with UR business users, technical proponents, and other UR Supply Chain functions (such as tactical procurement and materials management) to ensure that the maximum value is obtained from the categories.

Coordinate with conventional Materials Supply: Coordinate with category managers in the conventional Saudi Aramco Materials Supply organization, to ensure alignment of category strategies at the corporate level and a unified approach to market for strategic categories while utilizing your extensive knowledge and experience to ensure that UR implements a cost-efficient and effective category management function.