GS Recruitment Services
Lagos, Lagos, Nigeria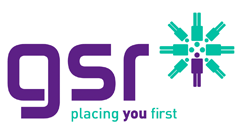 ---
A newly formed ship repair, maintenance, fabrication and integration yard in West Africa requires a Lead Production Manager. The Manager's main responsibilities will include setting up, leading and guiding the teams engaged in repairs, maintenance, fabrication and integration in the Yard. The Manager will also be responsible for coordinating the activities of setting-up the yard with a new management team. The initially work in the Yard will be focused on ship and rig repairs, however the Yard also has a capacity to fabricate 1,000 ton / month of new steel works. The Manager will also be asked to assist in identifying and developing new business opportunities
Key Requirements
Qualifications, Experience and Personal Attributes:
QUALIFICATIONS
Preferably someone who is fluent in French

BSC or BE or B. Tech in Mechanical Engineering or Production

Engineering or Industrial Engineering plus an MBA or Post-Graduate degree (preferable)

Extensive experience (ideally including relevant qualifications) in Naval Architecture /

Shipwright

Relevant Professional Qualification

Additional education may include specialized training, professional certifications, workshops

and seminars relevant to industry.
EXPERIENCE
At least 15 years' experience working at or above a Supervisor level role for a leading

offshore fabrication / ship repairs and maintenance and engineering Company.

Possess technical proficiency as well as a business acumen & commercial judgment.

Strategic mindset, able to take a long-term view.

Capable of problem solving, decision making and failure analysis.

A self-motivated leader & a team player.

Familiar with modern production technologies and prepared to learn and master new technologies and concepts, with a track record of having remained fully abreast of the new

developments in the industry over the last 15 years.

Exceptional inter-personal & communication skills (both verbal & written), including

negotiating, persuasive and presentation skills.

Excellent marketing skills and business sense for achieving results.

Skills in dealing with and developing potential clients from international Oil Companies, to

industrial manufacturers.

Practical application of HR, Finance, Operations and Strategic Management in the day to

day business.
Job Description
Principal Duties & Responsibilities:
Manage execution of ship repairs, maintenance, fabrication and related operations in the Yard. Oversee all work programs, ensure work is being done on time and to the quality

required.

Due to the start-up nature of this organisation the Manager will be required to work at all

levels and cover positions which will not be filled until the Yard is more established.

Manager must have the ability to carry out and teach welding.

Work done in the Yard will include the use of a range of advanced machines, such as CNG welding machines and modern welding technology including usage of Submerged Arc

Welding (SAW) automatic welding machines.

Implement and maintain international standards such as ASTM, ASME, ANSI, API etc., governing all aspects of fabrication as well as the certification and handling of production

machinery, equipment and machine tools.

Implement an electronic tracking and material management systems in the Yard, which will

include material traceability systems and inventory management.

Conduct periodical production review meetings and prepare weekly reports for the COO.

Put in place organization chart(s) for the Ship Repair and Fabrication Business Unit and

develop roles and responsibilities for each employee in the Unit.

Meet Company production targets.

Monitor and control costs as per the approved budget to achieve profitability targets.

Review the present documents relating to production processes, procedures and policies and amend them as necessary to enhance the overall efficiency and profitability of the

business.

Propose and implement new policies, procedures and work instructions to improve production processes, minimise waste, reworks and defects and maintain the Company's

high-quality standards.

Implement Safety Policies of the company and provide safety training for all employees.

Coordinate with QA & QC department in assessing the quality issues, conduct root-cause

analysis and implement preventive and corrective actions.

Implement factory maintenance program covering preventive, shut down & predictive

maintenance of all Yard equipment and machines to achieve maximum production capacity.

Be responsible for the Balance Sheet of the Fabrication Business Unit (FBU) including preparation of operational & development budgets.

Work with the Finance Team to prepare a five-year long-term strategic plan and be responsible for achieving top and bottom lines particularly the production targets set by the COO.

Assist the Business Development and Finance Teams by calculating accurate production costs for all processes to arrive at accurate estimates for both internal and external use.

Leading the Business Development Team when it comes to the preparation of production related tender responses, offers and quotations to clients and following up on enquiries to convert them into work orders.

Consistently motivate, train and develop employees at the Company.