Oceaneering

Featured Employer
Dubai, Dubai, United Arab Emirates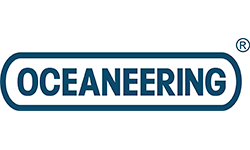 Company: Oceaneering
Skills: QA / QC / Inspection
Experience: 10 + Years
Education: High School/Secondary
Location: Dubai, Dubai, United Arab Emirates
In order to apply for this position, applicants MUST meet the following criteria. If your resume does not match these criteria, you will not be able to apply for this position.

---
Company Profile
Oceaneering is a global provider of engineered services and products, primarily to the offshore energy industry. We develop products and services for use throughout the lifecycle of an offshore oilfield, from drilling to decommissioning. We operate the world's premier fleet of work class ROVs. Additionally, we are a leader in offshore oilfield maintenance services, umbilicals, subsea hardware, and tooling. We also use applied technology expertise to serve the defense, entertainment, material handling, aerospace, science, and renewable energy industries.
Position Summary
To act as the main focal point offshore and responsible for the co - ordinatio n o f al l inspectio n activities . T o ensur e that plant and equipment is certified in accordance with Oceaneering and Client codes of practice, strategies and legislation with feedback of results to the client.
Duties & Responsibilities
Essential Duties and Responsibilities include the following.
Other duties may be assigned.
Support the Line Manager (LM) and/ or Senior Inspection Engineer (S I E ) i n deliver y o f Oceaneerin g workscop e as defined in the contract with the client.
Functionally report to the Offshore Installation Manager for the provision and c o -ordination of all Inspection Services.
Maintain close liaison with the platform personnel to ensure activities such as equipment scheduling, planning, availability etc. are implemented.
Compiling and Issuing of work packs detailing requirements for inspections.
Assist in all strategy reviews and in the development of inspection programmes. W here necessary input to detailed plans, programmes, workscopes and carry out pre-surveys of equipment.
Undertake all agreed offshore inspections within the limitations ensuring they are implemented and completed as scheduled.
Supervise Oceaneering offshore personnel and t hird parties whilst offshore. Ensure the contractor understands the workscope, associated risks and the work is completed and reported as specified in the workscope. Carry out briefings/Tool Box Talks to all Inspection/ NDT Personnel.
Issue inspection reports (include interim ones as required) within a dedicated time period. Use approved forms/templates for items inspected ensuring condition, suitability for further service and observations are included plus supporting information su c h a s ND T reports.
Update inspection database (e.g. ACET) and maintenance management systems (e.g. Maximo, SAP) with inspection activities
Review and where applicable sign acceptance of inspection reports completed by NDT technicians or Third parties.
A s sess defects or anomalies found, ensuring use of the Oceaneering or client anomaly process e.g. IQRO procedure
Provide remedial recommendations as required and inspect the subsequent repair work for acceptance.
Attend meetings and reviews as appropriate e . g. Shutdown, IQRO, planning, safety and hazard risk assessment etc.
Maintain assigned Logs or Registers u p -to - date and in accordance with Oceaneering/client procedures.
Issue status reports as required e.g. daily/ weekly/ handover, etc.
Provide support as required to audits e.g. verification, client, internal, etc.
General
The list of job duties is not exclusive or exhaustive and the post holder will be required to undertake tasks that may reasonably be expected within the scope of the post
Assist with any other duties as and when required
Undertake specific projects as instructed by management
Safety
Ensure that the Safety policies and procedures are understood and adhered to so far as is reasonably practicable in order to ensure a safe working environment
Promote a strong HSE culture at all times
Ensure that personnel identify with and achieve, the necessary Health and Safety performance standards associated with the relative risks to personnel and plant in their environment and daily work
Ensure that business and HSE risk implications of integrity issues are clearly identified and assessed for consideration within the Oceaneering Integrity Management Team and communicated to the Client
Other
Carry out work in accordance with the Company Health, Safet y , Environmenta l an d Qualit y Systems.
Perform the assigned tasks with due diligence regarding the Integrated Management Systems of the Company.

Eliminate waste of whatever form, to suggest the use of more environmentally friendly substances and practices a nd contribute to the continuous improvement of the environment.

Supervisory Responsibilities
According to organisation chart, t hi s positio n ha s n o direct supervisory responsibilitie s . Howeve r the OIE wil l b e th e focal poin t fo r al l ND T an d thir d partie s o n th e platform . Als o frequent supervision of NDT technicians and 3rd party vendors will be required.

Reporting Relationship
Reports to Projec t Manager & S.I.E

Daily communication wit h Senior Inspection Engineer

Qualifications
To perform this job successfully, an individual must be able to perform each essential duty satisfactorily. The requirements enable individuals with disabilities to perf o r m th e essentia l functions.
Qualifications and Training
API 510 Certified Pressure Vessel Inspector.
ASNT Level 2 in UT, MPI, LPT, & RT.
NACE / BGAS Painting & Coating Certification.
API 570, & CSWIP / AWS Welding Inspector.
Experience
Essential: Minimum 10 years in the field of plant and equipment inspection
"Hands on" visual inspection experience of different plant & equipment. This should primarily be "in service"
E x perience which covers planning, MMSs, Inspection storage databases/systems (such as ACET), inspection work packs / scopes and dealing with anomalies.
Knowledge of legislation, codes/standards, materials, plant operations & processes, damage mechanisms, coatings and NDT techniques (both conventional & specialist).
Construction & fabri c ation inspection experience. Knowledge of RBA and W SE s (o r equivalent )
Must be able to demonstrate working knowledge of design, manufacture, metallurgy, welding, codes, standards, risk assessments and legislation associated with the i n -service inspection of plant and equipment
Must be familiar with QA/QC systems/procedures and NDT techniques.
Language Proficiency
Very good English language capabilities; reading, writing and speaking. Good communication skills and understanding of drawings; isometrics and P&ID's.
Computer Proficiency
Competent in windows operation systems; MS Word. Excel & Power point requirements
Essential Job Functions
Specific vision abilities for this job are required (all those who carry out field works s h oul d hav e thi s Validate d by undergoing an annual eye test.
Client relationship:
Ensur e s that important in f ormation is shared with clients as appropriate
Ensure that regular communication takes place with the client
Working Conditions
This position is considered OFFSHOR E W OR K whic h i s characterize d a s follows.
Almost exclusively outdoor s during the day and occasionally at night
Regular exposure to airborne dust in the work place
W o rk surface is on a n offshor e platform
Physical Activity/Requirements
The physical demands described here are representative of those that must be met by an employee to successfully perform the essential functions.
This position is considered LIGH T wor k .
OCCASIONAL
FREQUENT
CONSTANT
Lift up to 20 pounds
Climbing, stooping, kneeling, squatting, and reaching
Lift up to 10 pounds
Standing
Repetitive movements of arms and hands
Sit with back supported

Oceaneering develops products and services for use throughout the lifecycle of an offshore oilfield, from drilling to decommissioning. The company is the world's largest manufacturer and operator of work class Remotely Operated Vehicles (ROVs) and is also a leader in offshore oilfield maintenance services, workover control systems, asset integrity services, umbilicals, subsea hardware and tooling. Oceaneering also serves the aerospace, defense and theme park industries.