International Development Company Manpower Supply

Featured Employer
Abu Dhabi, Abu Dhabi, United Arab Emirates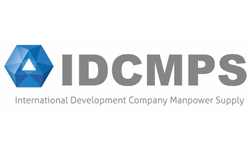 Company: International Development Company Manpower Supply
Skills: Asset Integrity Engineer, Corrosion Engineering
Other Skills: Integrity Management, Corrosion, Pipeline Corrosion
Experience: 15 + Years
Education: Bachelors/3-5 yr Degree
Employment Type: Part Time Salaried Employee
Location: Abu Dhabi, Abu Dhabi, United Arab Emirates
No location/work authorization restrictions found.
---
Brief Posting Description  
JOB PURPOSE:
The purpose of this job is to provide independent and proactive assurance to COMPANY and Executive Management Team on conformity of business units with approved policies, standards, procedures, laws and regulations implement corporate assurance program of pipelines integrity.
Detailed Description  
KEY ACCOUNTABILITIES:
Ensure adoption and implementation of the pipelines integrity management elements are applied to the satisfaction of the Company requirements.
Ensure pipeline activities at different engineering and operation stages are met and compliance with the best international codes/standards and Company's procedures/specifications.
Lead and participates in developing the internal and external random verification compliance cross-check program related to the planned pipelines integrity issues.
Raise preventative and corrective action for the nonconformity findings via company's proper channel and procedures.
Coordinate with the engineering business units on the current executed major projects and ensure contractors are adhering and comply with the company specifications starting from engineering design concept /procurement/construction and until final commission of the project.
Coordinates with other business units e.g.:  Operations, Engineering& Major Projects  to identify any gaps or shortfall in engineering process and provide suitable recommendations. Ensure the effectiveness of corrective action taken by stake holders, conduct follow up audit to determine the close out of action plan.
Conduct regular and random site verification spot check on the contractors' construction yards for evaluating contractor's performance. Gaps and deficiencies in the system shall be reported to the concerned parties for necessary corrective action.
Conduct compliance verification spot check on selected critical intelligent pigging projects. Gaps and deficiency should be reported to the concerned end user.
Conduct random compliance verification spot check on selected critical pipelines to ensure that proper mechanical pigging runs performed as per pipeline dewatering plan and the outcome of the pigs analyzed.
Provide compliance road map and guidance to engineering and operational assets to prepare them for regulatory compliance verification cross check and inspections as necessary. Ensure  inclusion and prioritizing of high criticality pipelines. Continuously update plan to accommodate for ad hoc investigation requests
Ensure reported noncompliance findings actioned and corrected by end user within the agreed target date.
Conduct field visits to ensure agreed actions are implemented on within the time frame and in a manner that satisfied contracted conditions, company regulations and international standards. Update concerned management on progress of corrective action.
Submission of periodic reports of pipeline relatedassurance activities in a timely and accurate manner. The report shall include key activities and the compliance findings.
Conduct random compliance verification cross-check on the procured pipelines materials.
Ensures that Integrity standards, specifications, manuals, and systems for pipelines are developed and maintained up to date.
Summarizes compliance issues and communicate any matter deemed as a potential risk or weakness to supervisor. Make recommendations to improve compliance;
Participates in pipelines investigation assignments as and when required and maintain confidentiality of sensitive information.
Participates in the development and training of department members with emphasis on integrating UAE national employees. This shall include assessing employees' in developing training programs, monitor his performance and counsel trainees on alternative career paths and job profiles with his qualification and interest..
Understands and promotes the company's health, safety & environmental policy and objectives; performs work in accordance with the company's established rules, regulations and approved procedures;  intervenes to stop unsafe acts and practices; and is accountable for the well-being and safety of own self and others, including all contracted labor force -unskilled, semiskilled, and skilled.
Enforcing contractors to compliance with pipeline safety regulations and Company standards, procedures. The work shall be performed in accordance with the company's established rules, regulations and approved procedures.
Responsible for evaluating and providing appropriate technical guidance on all pipeline compliance requests .
Works with business unit leaders to increase the awareness level of the pipeline integrity compliance program;
Job Requirements  
Supervision
Plan, supervise and coordinate all activities in the assigned area to meet functional objectives.
Train and develop the assigned staff on relevant skills to enable them to become proficient on the job and deliver the respective section objectives.
Budgets
Provide input for preparation of the Department/ Section budgets and assist in the implementation of the approved Budget and work plans to deliver Section objectives.
Investigate and highlight any significant variances to support effective performance and cost control.
Policies, Systems, Processes & Procedures
Implement approved Department / Section policies, processes, systems, standards and procedures in order to support execution of the Department / Section's workprograms in line with Company and International standards.
Comply with all applicable legislation and legal regulations.
Performance Management
Contribute to the achievement of the approved Performance Objectives for the Department /Section in line with the Company Performance framework.
Innovation and Continuous Improvement
Design and implement new tools and techniques to improve the quality and efficiency of   operational processes.
Identify improvements in internal processes against best practices in pursuit of greater efficiency in line with ISO standards in order to define intelligent solutions for issues confronting the function.
Health, Safety, Environment (HSE) and Sustainability
Comply with relevant HSE policies, procedures & controls and applicable legislation and sustainability guidelines in line with international standards, best practices and COMPANY Code of Practices
Reports
Provide details compliance report for each verified task and advise the concerned parties with the findings and recommended corrective action. Updated findings tracking system shall be delivered to the concerned EMT management on regular basis for necessary action.
QUALIFICATIONS, EXPERIENCE, KNOWLEDGE & SKILLS:
Minimum Qualification
B.Sc. in an Engineering discipline.
ISO 9001 lead auditor- preferable.
Minimum Experience & Knowledge:
Minimum 15 years' experience in Integrity Management, Engineering Projects, Corrosion and Integrity Management Systems, Pipeline Corrosion and Inspection. Experience in quality auditing. Experience/certified by ISO 9001& 14001 are preferred.
Skills:
Have strong written and oral communication skills
Be analytical, independent, and self-motivated
Be flexible, and capable of multi-tasking
Strong co-ordination and facilitation work
Well versed with international standards like ISO 9001, ISO 14001, ASME, API, BS & NACE etc.
Strong knowledge of Integrity Management issues related to pipelines.
Strong knowledge of Quality Management &Control Systems.
Well versed with audit skills, joint review...etc.
Experience in failure mode and effect analysis, with a solid understanding of failure mechanisms
Experience in troubleshooting, analyzing and resolving engineering problems independently
Effective communication and ability to write technical reports
Knowledge of international codes and standards, procedures, and specifications
Excellent communication and interpersonal skills.
Excellent oral and written English.
TECHNICAL COMPETENCIES:
Technical strength in integrity management system.
Expert knowledge in pipeline integrity management system.
Expert in conducting technical audits.
Strong knowledge in process of project managements.
Wide experience in pipeline corrosion inspection and pipelines risk assessments.
Wide knowledge in material selection and welding process.
Competent in the use of PC and relevant engineering computer software applications such as MAXIMO.
Comprehensive understanding of HSE and other regulatory compliance requirements
At IDC Manpower Supply we understand that the task of providing services of requirement and selection of personnel demands a high degree of integration between the client and its adviser in order to create a partnership that really add value to the process, Our mission is that our clients made their final decisions counting with all the information and local expertise that IDC Manpower Supply makes available to them.
Our firm counts with a team of seasoned professionals with long standing experience in the areas of recruitment and selection of specialized personnel for the oil Industry, who will manage this process end-to-end and assist you in taking the right human resources decision.
Our Parent Company, International Development Company (IDC) is one of the UAE's leading service and supply companies. With its international expertise in the oil, gas, power and water, telecommunication, private industrial projects, construction, petrochemical industries, along with a reputation for progressive and innovative approaches to business, it has experienced rapid expansion and prosperity.
Over the course of 39 years, IDC maintained its continuous coverage of interrelated fields; starting with the oil & gas industry, and its focus on developing countries that are experiencing an increasing need of equipment, spare parts, consumer goods and general industrial supplies. This earned IDC its reputation as a quality supplier of material, equipment and services that are provided by engineers and well-qualified specialists in various fields.