Oceaneering

Featured Employer
Dubai, Dubai, United Arab Emirates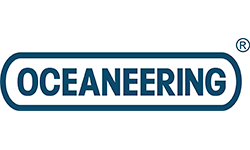 Company: Oceaneering
Skills: NDT Technician, Rigging / Scaffolding
Education: High School/Secondary
Location: Dubai, Dubai, United Arab Emirates
No location/work authorization restrictions found.
---
Company Profile

Oceaneering is a global provider of engineered services and products, primarily to the offshore energy industry. We develop products and services for use throughout the lifecycle of an offshore oilfield, from drilling to decommissioning. We operate the world's premier fleet of work class ROVs. Additionally, we are a leader in offshore oilfield maintenance services, umbilicals, subsea hardware, and tooling. We also use applied technology expertise to serve the defense, entertainment, material handling, aerospace, science, and renewable energy industries.


Position Summary

This Job serves the operational side of the organization's business. NDT (Non-destructive testing) technicians evaluate the physical properties of a material without causing any damage. They will inspect and test the material to find any possible corrosion, cracks, or other imperfections which could alter its performance or integrity. Use of IRATA Rope access techniques as required.


Duties & Responsibilities
Reports to the site supervisor/ superintendent, ensuring the safe, efficient and profitable day-to-day NDT inspection job for our clients.
Use rope access, under the close supervision of a qualified IRATA level 3, to access work areas deemed as working at height. (When required)
NDT Technician Inspection using Ultrasonics, Radiography, Magnetic Particle, Liquid/ Dye Penetrant and Eddy Current Techniques. (Daily Routine)
Corrosion monitoring/ mapping, report writing, communication, safety, NDT inspection and corrosion monitoring for pipes, structures, vessels, tanks, risers, etc are integral part of the job. (Daily Routine)
Phased Array Inspection for pipelines, piping, tanks and vessel. (Daily Routine)
Prepare and present inspection report. Normal NDT (To be Submitted Daily)
Prepare Initial inspection report. Corrosion Mapping/PAUT/TOFD (To be Submitted Daily)
Prepare Final inspection report. Corrosion Mapping/PAUT/TOFD (To be Submitted upon completion of item inspected)
Safety
Ensure that the Safety policies and procedures are understood and adhered to so far as is reasonably practicable in order to ensure a safe working environment.
Other
Carry out work in accordance with the Company Health, Safety, Environmental and Quality Systems.
Perform the assigned tasks with due diligence regarding the Integrated Management Systems on the Company.
Eliminate waste of whatever form, to suggest the use of more environmentally friendly substances and practices and contribute to the continuous improvement of the environment.
Supervisory Responsibilities
This position has NO direct supervisory responsibilities.

Qualifications

REQUIRED
PCN or CSWIP certificates are preferred to third party ASNT certificates.
PCN/ CSWIP/ ASNT - RT - Level 2 - Radiographic Testing (E)
PCN/ CSWIP/ ASNT - UT - Level 2 - Ultrasonic Testing (E)
PCN/ CSWIP/ ASNT - ET - Level 2 - Eddy Current Testing (P)
PCN/ CSWIP/ ASNT - MT - Level 2 - Magnetic Particle Testing (P)
PCN/ CSWIP/ ASNT - PT - Level 2 - Dye/ Liquid Penetrant Testing (P)
IRATA - Rope Access - Level 1 or 2 (E)
Third Party ASNT certificate holders will be required to undergo Oceaneering Certification, and successful completion is a mandatory requirement to acquire this position.
Knowledge, Skills, Abilities, and Other Characteristics
Analytical - Synthesizes complex or diverse information; Collects and researches data; Uses intuition and experience to complement data; Designs work flows and procedures.
Problem Solving - Identifies and resolves problems in a timely manner; Gathers and analyzes information skillfully; Develops alternative solutions; Works well in group problem solving situations; Uses reason even when dealing with emotional topics.
Written Communication - Writes clearly and informatively; Edits work for spelling and grammar; Varies writing style to meet needs; Presents numerical data effectively; Able to read and interpret written information.
Organizational Support - Follows policies and procedures; Completes administrative tasks correctly and on time; supports organization's goals and values; Benefits organization through outside activities; Supports affirmative action and respects diversity.
Planning/Organizing - Prioritizes and plans work activities; Uses time efficiently; Plans for additional resources; Sets goals and objectives; Organizes or schedules other people and their tasks; Develops realistic action plans.
Quality - Demonstrates accuracy and thoroughness; Looks for ways to improve and promote quality; Applies feedback to improve performance; Monitors own work to ensure quality.
Ethics - Treats people with respect; Keeps commitments; inspires the trust of others; Works with integrity and ethically; Upholds organizational values.

Additional Information

Working Conditions
This position is considered ONSHORE/OFFSHORE which is characterized as follows.
Almost exclusively indoors/outdoors during the day and occasionally at night
Occasional exposure to airborne dust in the work place
Work surface is stable (flat)
Physical Activity/Requirements
The physical demands described here are representative of those that must be met by an employee to successfully perform the essential functions of this job. Reasonable accommodations may be made to enable individuals with disabilities to perform the essential functions.
This position is considered LIGHT work.

Identity Check
1. Primary Identity Document
Passport or an official travel document showing birth date and parental details
Current document of identity issued by Emirates Identify Authority
Current driver's license copy issued by the UAE government (Only for approved drivers of the radiation pick up)
2. Secondary Identity Document
Document confirming employment history, education, and personal referees

Security Background Check
The security background check shall include a security assessment and criminal history check issued by the competent authorities in the UAE.
Employee may be requested to get a good conduct certificate from the country of origin or a local police clearance certificate

Closing Statement

We offer a competitive salary, a comprehensive benefits package and the opportunity to advance in an international company. To apply, click 'Apply Now'.