Fugro USA Marine, Inc.

Featured Employer
Lafayette, Louisiana, United States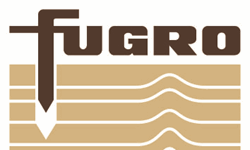 Company: Fugro USA Marine, Inc.
Skills: Surveying
Experience: 4 + Years
Education: Tech/Vocational Cert/Apprenticeship
Employment Type: Full Time Salaried Employee
Location: Lafayette, Louisiana, United States
In order to apply for this position, applicants MUST meet the following criteria. If your resume does not match these criteria, you will not be able to apply for this position.

Located in region: North America
---
Roles And Responsibilities
Job requires the technical installation and operation of survey equipment on rigs, barges, and vessels used for surveying in the marine environment. Responsible for the completion of jobs to requested client requirements. Operate satellite survey equipment, conventional survey equipment (Total Stations, EDMS, Transit, etc.) and acoustic survey equipment interfaced to graphic computer system for navigation purposed in the marine environment. (Representative equipment used: Starfix, GPS, Simrad, Tracklink, Hydrostar, Sonardyne, Resco, Coda)
· Drive vehicles to and from office locations, dock, and heliports.
· Load and unload equipment and install/uninstall it on vessels to be used in survey operations.
· Perform other related activities and special projects that are required or assigned.
Requirements
Education, Experience, Knowledge, and Skills Required: Surveying or Technical school degree/diploma in related discipline preferred.
· MS Office skills, ability to quickly learn proprietary software and travel extensively are a must.
· Must have good listening skills and the ability to implement instruction and give instructions to others in English.
· Requires current U.S employment authorization.
· Four years surveying experience minimum.
Note: Experience in Navigation, AutoCad/Mapping, Computer Science Field, Electronics, GPS/GIS a plus.
Additional Details
This job specification should not be construed to imply that these requirements are the exclusive standards of the position. Incumbent will follow any other instructions, and perform any other related duties, as may be required by the supervisor.
Fugro is an equal opportunity employer. All qualified applicants will receive consideration for employment without regard to race, color, national origin, sex, age, status as a protected veteran, among other things, or status as a qualified individual with disability.
Individuals with disabilities needing assistance in the recruitment process are encouraged to contact Human Resources directly.
We are the world's leading, independent provider of geo-intelligence and asset integrity solutions for large constructions, infrastructure and natural resources. We provide the technical data and information required to design, construct and maintain your structures and infrastructure in a safe, reliable and efficient manner.
Are you new to the workforce and just starting your career? Are you looking for new challenges in your field of expertise? Have you learned and acquired skills which translate easily into our global workforce? Fugro has opportunities for individuals at all career levels and experience. Explore the possibilities to Join Team Fugro!
10 Reasons To Join Fugro
Many of us have asked ourselves what are the compelling reasons that we love our jobs and what keeps us committed to this company. We want to share those reasons with you so that you know why we are so engaged and motivated by working for Fugro.
1 - We have been rewarded for our good work.
Fugro delegates responsibility to the lowest level possible meaning that there are outstanding opportunities to grow your career.
2 - We love being part of a great team.
Fugro's team driven work environments allow us to succeed in and celebrate our work as part of a team.
3 - We work with the best and brightest.
Fugro is led by industry leading individuals who share their knowledge as mentors to others.
4 - We get to work with individuals from all over the globe.
Fugro's diverse culture and global footprint means that we get exposed to people and cultures from all over the world.
5 - We have learned more working at Fugro than any other time in our career.
Fugro is committed to providing ongoing training and development to the staff.
6 - We chart our own course.
Fugro's global presence means that there are virtually unlimited opportunities to grow and work internationally.
7 - We want to come home at night and we care about the communities in which we work.
Fugro has a strong commitment to health, safety and the environment.
8 - We get to work with some awesome tools.
Fugro has a passion to employ technology and innovation in the workplace.
9 - We sleep well at night knowing Fugro is a strong and stable company.
Fugro has been in existence for more than 50 years and during that time has continued to grow and prosper.
10 - We get to be part of something greater than just a Company.
Fugro is committed to corporate social responsibility and this is expressed through charitable support and volunteerism in the communities in which we live and work.