Basic Energy Services

Featured Employer
Minden, Louisiana, United States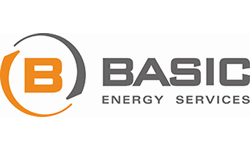 ---

Position Overview: Ensure that the customer job orders are completed in a timely matter to the customer's satisfaction.

Reports to: Area Superintendent, Area Manager, or Field Supervisor

Directs Reports: None

Major duties:
Receives and coordinates completion of customer job orders
Assigns trucks to specific jobs
Reviews haul sheet to ensure trucks arrive at disposal location in a timely manner
Communicates with drivers, dispatcher(s) and supervisors at shift change for current status and issues
Tracks loads on haul sheet
Prices tickets from previous shift
Generates daily revenue sheet
Some travel may be necessary
May be required to work outside of normal work schedule to meet customer needs
Performs other duties as assigned

Qualifications and Skills

Required:
Basic understanding of the computer and GPS software
Current, valid Driver's License
Ability to work in a fast paced atmosphere under pressure
Strong administrative and organizational skills to handle a large volume of paper flow and determine appropriate priorities
Understanding of DOT regulations
Ability to communicate effectively with diverse group including customers, managers, contractors and drivers.
Ability to work independently in an environment where priorities change quickly
Ability to read, write, speak and understand basic English
Must be detail oriented and able to prioritize tasks
Must pass pre-employment drug and alcohol screening as well as background check

Preferred:
High School Diploma, GED or equivalent education
3+ years' experience in a trucking yard
Bilingual (English/Spanish)

Physical Requirements and Typical Working Conditions:
Work primarily in a climate controlled environment with minimal safety/health hazard potential
Long periods sitting or being sedentary
Walking, occasional lifting up to 35 lbs., bending
Frequent near vision use for reading and computer use
Finger agility for keyboarding

Reach your full potential.

Basic offers interesting and challenging opportunities for dynamic individuals who want to be part of the exciting oilfield services industry. We are an equal opportunity employer that recognizes the value and individual contributions of every employee.
Highly competitive salaries
Benefits programs
Training
Performance-based financial rewards
Equal Opportunity Employer/Drug Free Environment
At Basic Energy Services, we are committed to being a leader in the oil and gas well servicing industry by:
Providing services which exceed our customers' expectations
Maintaining a work environment that is satisfying to our employees
Conducting our business in accordance with the highest ethical standards
Generating a financial return to our shareholders that encourages their continued investment in the Company
We strive to fulfill that commitment by getting the job done right, every time.
That means completing our work efficiently to industry and customer standards without injury to people, damage to property or adverse impact to the environment.
We make Safety an integral part of our Mission and our daily work.
At Basic, our Safety Policy is based on 5 key fundamental elements:
Our employees are our most valuable assets
All accidents are preventable
Our employees' primary job responsibility is the safe completion of their assigned work
We enable our employees to fulfill that responsibility by providing the appropriate training, equipment and work environment
Our employees are granted the authority to slow down or shut down an operation they believe jeopardizes the safety of people, property or the environment