Basic Energy Services

Featured Employer
Midland, Texas, United States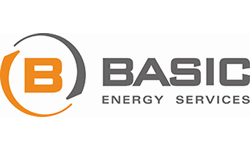 ---

JOB DESCRIPTION: Responsible for testing of all samples with regards to cement, acid and frac fluids with knowledge of and/or in the following areas:

Cement Lab Equipment: Pressurized Consistometer, Stirred Fluid Loss Cell, Viscometer, Atmospheric consistomerter, UCA, Digital Compressive Strength Tester and Constant Speed Mixer.

API Testing: Thickening Time, Fluid Loss, Rheology, Simulation for Free Water Rheology, Compression Strength and Blending

Stimulation: Viscometer's, Break/Stability Test for Hydraulic Fracturing and Rheology as well as experience with production chemicals to include sand sieve analysis, water analysis, acid and acid/oil compatibility and Titration.

REQUIREMENTS:

* Oil and Gas experience

* Experience with cement additives and production chemicals

* Mechanical aptitude

* Technical certificate/diploma recommended

* Must be self motivated with good computer and communication skills

PHYSICAL DEMANDS:

* Frequent lifting (up to 100 lbls)

* Frequent bending, twisting and standing for long periods of time

Reach your full potential.

Basic offers interesting and challenging opportunities for dynamic individuals who want to be part of the exciting oilfield services industry. We are an equal opportunity employer that recognizes the value and individual contributions of every employee.
Highly competitive salaries
Benefits programs
Training
Performance-based financial rewards
Equal Opportunity Employer/Drug Free Environment
At Basic Energy Services, we are committed to being a leader in the oil and gas well servicing industry by:
Providing services which exceed our customers' expectations
Maintaining a work environment that is satisfying to our employees
Conducting our business in accordance with the highest ethical standards
Generating a financial return to our shareholders that encourages their continued investment in the Company
We strive to fulfill that commitment by getting the job done right, every time.
That means completing our work efficiently to industry and customer standards without injury to people, damage to property or adverse impact to the environment.
We make Safety an integral part of our Mission and our daily work.
At Basic, our Safety Policy is based on 5 key fundamental elements:
Our employees are our most valuable assets
All accidents are preventable
Our employees' primary job responsibility is the safe completion of their assigned work
We enable our employees to fulfill that responsibility by providing the appropriate training, equipment and work environment
Our employees are granted the authority to slow down or shut down an operation they believe jeopardizes the safety of people, property or the environment