Halliburton

Featured Employer
Stavanger, Rogaland, Norway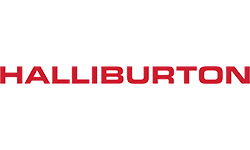 Company: Halliburton
Skills: Workover or Completion
Experience: 5 + Years
Education: Bachelors/3-5 yr Degree
Location: Stavanger, Rogaland, Norway
No location/work authorization restrictions found.
---
P- grunn av -kende arbeidsmengde og spennende framtidsutsikter i v-r Expandable Liner Hanger avdeling, s-ker vi etter en ambisi-s og detaljert ingeni-r som kan kjenne seg godt igjen i Halliburton sine verdier; integritet, sikkerhet, samarbeid, konkurranse, kreativitet, p-litelighet og respekt.
-
Ingeni-rene, sammen med v-re prosjektkoordinatorer jobber tett med kundene for - finne frem til den optimale l-sningen for deres br-nn. Stillingen rapporterer til Engineering Team Leader i Expandable Liner Hanger gruppen, som er en del av Completion Tools produktlinje.
-
Vennlist legg ved CV og s-knad-p- engelsk.
-
Arbeidsoppgaver:
Du vil v-re ansvarlig for planlegging av liner hanger operasjoner fra kundeforesp-rsel, til jobben er levert, installert i br-nn og erfaringer dokumentert.- Samtidig m- prosjektgruppe samarbeide p- tvers av produktlinjer b-de internt og eksternt for - sikre s-ml-se og effektive leveranser til v-re kunder.
-
Sikker og effektiv planlegging av liner hanger operasjoner.
Utarbeidelse av kj-reprosedyrer og simuleringer ved hjelp av WellPlan- Software.
Avholde pre- og post jobb m-ter med b-de kunder og offshoreoperat-rer.
Teknisk st-tte til v-re kunder, verksted og offshoreoperat-rer.
Assistere salgsavdeling med kundepresentasjoner og kontraktarbeid.
Samarbeide med v-r globale teknologiavdeling vedr. teknologiutvikling og probleml-sing.
Utplassering med kontorplass hos kunde kan bli aktuelt.
-
Kvalifikasjoner:
Kandidater med Master (MSc) eller Bachelor (BSc) i petroleumsteknologi, naturvitenskap, teknologi, maskin eller matematikk foretrekkes.
Erfaring med liner hanger og sementeringsoperasjoner er -nskelig.
Erfaring med bruk av WellPlan- Software er -nskelig.
Kandidater m- kunne h-ndtere b-de engelsk og norsk som arbeidsspr-k.
-
-
Personlige egenskaper:
Stillingen krever at du med st-rste selvf-lgelighet f-lger bedriftens HMS prosedyrer, det samme gjelder ogs- hva kommer til andre interne prosesser.
Kandidaten m- ha god struktur og kunne h-ndtere en kompleks og hektisk hverdag. Utmerkede kommunikasjons- og samarbeidsevner er ogs- viktig for - kunne prestere i et godt samarbeidsmilj-.
Vi ser etter en ambisi-s kandidat med evner til - sette seg inn i tekniske detaljer, vi er et oljeserviceselskap og ser etter deg som liker - yte service og har arbeidsglede.
-
Vi tilbyr:
Konkurransedyktige pensjons- og forsikringsordninger
Helseforsikring/behandlingsforsikring
Gunstig aksjespareordning
Fokus p- teknologi og utvikling
Dyktige kolleger i et internasjonalt arbeidsmilj-
-
Arbeidssted:
Eldfiskvegen 1, 4056 Tananger, Norway
-
Product Service Line:
Completion Tools / Expandable Liner Hangers
100% stilling
-
Kontaktinformasjon:
Ansvarlig for stillingen: Arthur Stautzenberger Arthur.Stautzenberger@halliburton.com
Rekrutterer: Synn-ve Sunde (+47) 51 83 72 30
-
S-knadsfrist: 13.09.2018
-
-
English version
-
Project Engineer VersaFlex-
-
Due to increasing work load and an exciting outlook in the Expandable Liner Hanger department, we are looking for an ambitious project engineer who identifies with Halliburton-s values; Integrity, Safety, Collaboration, Competition, Creativity, Reliability and Respect.
-
The engineer together with the project coordinator collaborates closely with our customers to find the optimal solution for their well. The position reports to the Engineering Team Leader in the Expandable Liner Hanger group which is part of the Halliburton Completion Tools Product Line.
-
Please add CV and cover letter in English.
-
Work Tasks:
You will be responsible for the planning of liner hanger operations from the customer inquiry, until the job is delivered and installed in the well, and the final reporting is done. It-s important for the project team to collaborate across the product lines both internally and externally to ensure seamless and efficient service deliveries to our customers.
-
Safe and efficient planning of liner hanger operations.
Preparation of running procedures and simulations with the use of WellPlan- Software.
Perform pre- and post-job meetings with both customers and offshore operators.
Technical support to our customers, workshop and offshore operators.
Assist the business development department with customer presentations and contractual work.

-

-
Qualifications:
Candidates with Master (MSc) or Bachelor degree (BSc) in Petroleum Engineering, Science, Technology, Engineering or Mathematics field will be preferred.
Preferably liner hanger and/or cementing operations experience.
Preferably experience with the use of Well Plan- software.
Able to handle both English and Norwegian as working language.
-
-
Personal qualities:
The position requires that you champion the Company's HSE procedures, and other internal processes.
-
The candidate must have good organizational skills and be able to handle a complex and challenging working environment.- Excellent communication and collaboration skills will be important to perform in a collaborative working environment.
-
We are looking for an ambitious candidate with the ability to dig into technical details. As an oil service company we are looking for candidates who can provide superior service and enjoy your work.
We offer:
Competitive pension- and insurance scheme
Company health service
Beneficial employee stock-purchase plan
Focus on technology and further development
Highly skilled colleagues in an international environment
-
Location:
Eldfiskvegen 1, 4056 Tananger, Norway
-
Product Service Line:
Completion Tools / Expandable Liner Hangers
100% position
-
-
Contact Persons:
Hiring Manager: Arthur Stautzenberger Arthur.Stautzenberger@halliburton.com
Recruiter: Synn-ve Sunde (+47) 51837230
-
Deadline: September 13th 2018
-
Founded in 1919, Halliburton is one of the world's largest providers of products and services to the energy industry. With over 50,000 employees, representing 140 nationalities, and operations in approximately 70 countries, the company serves the upstream oil and gas industry throughout the lifecycle of the reservoir – from locating hydrocarbons and managing geological data, to drilling and formation evaluation, well construction, completion and production optimization. Halliburton's fascinating and proud history reveals a continuous focus on innovation and expansion that began with the company's founder, Erle P. Halliburton. After borrowing a wagon, a team of mules and a pump, he built a wooden mixing box and started an oil well cementing business in Duncan, Oklahoma.
In the 1930s, Halliburton established its first research laboratories where the company tested cement mixes, began offering acidizing services to break down the resistance of limestone formations and increase the production of oil and gas, and performed its first offshore cementing job using a barge-mounted cementing unit at a rig in the Creole Field in the Gulf of Mexico. This was the beginning of what was to become the world's most extensive offshore service.
Halliburton took the initial steps toward becoming a worldwide company in 1926. We sold five cementing units to an English company in Burma, the start of our Eastern Hemisphere operations, and Erle P. Halliburton sent his brothers to open our business in Alberta, Canada. We opened in Venezuela in 1940. By 1946, the company – using its innovative technology – had expanded into Colombia, Ecuador, Peru and the Middle East and began performing services for the Arabian-American Oil Company, the forerunner of Saudi Aramco.
In 1951, Halliburton made its first appearance in Europe as Halliburton Italiana SpA., a wholly owned subsidiary in Italy. In the next seven years, Halliburton launched Halliburton Company Germany GmbH, set up operations in Argentina and established a subsidiary in England.
In 1984, Halliburton provided all of the well completion equipment for the first multiwell platform offshore China. Two years later, Halliburton became the first American company to perform an oilfield service job on the China mainland
The final decade of the 20th century brought more changes and growth to Halliburton. The company opened a branch office in Moscow in 1991.
The company realigned its work into Eastern and Western Hemisphere operations in 2006, and in 2007, divided its service offerings into two divisions: Completion and Production, and Drilling and Evaluation.
Today, Halliburton offers the world's broadest array of products, services and integrated solutions for oil and gas exploration, development and production.
To learn more about career opportunities, please visit www.gohalliburton.com.
Halliburton is an equal opportunity employer.
Halliburton placed 2nd in the 2018 Rigzone Ideal Employer Rankings - find out more.