Saudi Aramco
Saudi Arabia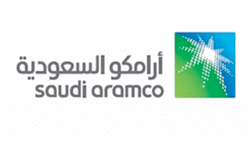 ---
Position Description

We are currently seeking a Market Risk Analyst to joining the Risk Oversight & Compliance Division in our Treasury organization. The Market Risk Analyst is responsible for analysis of market risks taken within the Organization monitoring financial risk exposures and commodity risk positions, understanding Profit & Loss attribution and drivers, and performing quantitative and qualitative analysis on positions and risks of the respective portfolios. The candidate will assess market risk exposures and report the findings to risk management and to key areas of the Company. The Market Risk Analyst will primarily interface with Compliance, Finance, Operations, and the trading desk.
Minimum Requirements

The successful candidate will have a bachelor's degree in finance, economics, mathematics, engineering, or a related field and an experience of 10-12 years in energy or financial risk management. An MBA or other advanced business degree is preferred, and there is a strong preference for a professional certification such as CFA, FRM, or PRM.

You will have experience with the development, implementation, application, and oversight of risk metrics and models. You will have experience in related markets with knowledge of trading concepts, derivative instruments, and operations. You should have the ability to coach junior analysts in developing their analytical skills and reporting capabilities. Advanced proficiency with Excel and Programming proficiency (e.g., C++, VBA.) is required.
Duties and Responsibilities

You will be required to perform the following:
Understanding and reporting on market dynamics of the specific portfolio, key drivers impacting prices, and volatility and values and their prospective impact on the risks and earnings of the portfolio.

Ensuring that volatilities, market prices, forward curves, correlations, and other key valuation components are accurately and consistently defined and updated.

Assisting in the setup, configuration and implementation of risk analytic systems.

Ensuring that new business transactions and related risks are appropriately defined and captured by the Company's risk systems and risk methodologies.

Analyzing risks/return related to new business and markets and liaising with the business functions to assure constituent risks are understood, are appropriate to risk appetite and correctly reported.
Monitoring positions against market risk metrics and limits and liaising with the business functions and risk control regarding potential limit exceedance.

Performing stress testing on various portfolios in order to identify and mitigate unwanted exposure.

Reviewing policies and procedures and aligning risk policies across the Organization.