Saudi Aramco
Saudi Arabia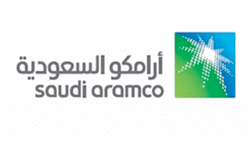 ---
Position Description

We are currently seeking a Global Competitive Intelligence (GCI) Advisor to work in the Corporate Planning Organization. The core function of the Corporate Planning organization is to advise the company's management and guide other departments within the company on energy markets and outlooks, economic evaluations, risk management, oil pricing, and international energy policies and regulations. In addition, the organization utilizes economic and energy modeling to produce medium and long-term outlooks. Corporate Planning serves as the center of expertise on the application of economic principles and assumptions to business issues throughout the company. The organization also identifies strategies and advises on long-term investment decisions to achieve strategic objectives and long-term growth.
Minimum Requirements

As a successful candidate you will have a minimum of 15-20 years of experience that includes a track record of adding value in both line operations and staff functions of a global corporation. In particular, experience in strategy and intelligence functions is an essential requirement. The ideal candidate is not solely an intelligence professional, but rather a business professional who understands the fundamentals of the global oil and gas business, with full awareness of the role that insightful and forward thinking intelligence can play in making better management decisions. You must have the business wisdom, strong personality, and global experience, including experience in areas described below.

Broad and deep understanding of the oil and gas industry.

Proven demonstrated track record of building networks and developing insights in a fast-paced, complex, and global industry.

Experience with intelligence information systems, including development and implementation of integrated competitive intelligence technology solutions, relational data base systems, and Internet portals.

Demonstrable ability to utilize information developed by an intelligence function to materially and positively impact company performance on a sustained basis.

Demonstrable ability to develop a highly responsive internal and external intelligence network and influence others' understanding of the value of the function.

Education

A bachelor's degree or equivalent in engineering, business, finance, or economics. An MBA or a master's degree in business is strongly preferred.

Training in competitive intelligence is strongly preferred.

Leadership and Behaviors Competencies:

A Decisive Thinker/Advisor: Able to distill the essence of an issue to two or three critical points. Understands how to engage and support senior executive decision making, building credibility to achieve trusted advisor status.

Communications Skills: Speaks effectively in large groups and able to make clear presentations and arguments; and writes high quality reports and briefs. Multilingual skills are preferred.

Networking: Extrovert personality with strong cognitive skills allowing for building wide enteral and eternal networks across multiple functions.

Team Player: Able to lead and work within teams and provides positive engagement.

Adaptability: Comfortable dealing with ambiguity and changing business environments.
Duties and Responsibilities

You will be active in providing intelligence on various changes in the forces affecting the oil and gas environment (buyers, sellers, new entrants, competitors, and alternatives), in addition to any other political and or commercial factors that can or may influence the oil and gas industry. Such intelligence includes scouting activities, analysis on traditional and nontraditional competitors, as well as benchmarking Saudi Aramco's performance versus its peers.

Your priority objectives are to:

Ensure prompt, responsive and insightful value-added CI work products for the CEO, and senior management, to support executive decision making

Build a proactive and credible suite of CI services.

Drive CI global leadership within Saudi Aramco though demonstrating a global CI vision and developing an effective CI network, between discrete CI business teams, leveraging influence, communication, and coordination.

Provide task training and directing to junior advisors and members of the GCI team.

Develop and maintain capabilities to identify and analyze competitive trends and developments, focusing on those of strategic significance to Aramco.

Provide a competitive perspective to all major Company projects undertaken within strategy - these will include the Company Plan, Company Strategy and the generation of strategic options, and potentially acquisitions and joint ventures, going forward.

Participatein a wide range of strategic projects, generally of a cross-business nature, where a competitive perspective will enable a better decision-making process.

Proactive engagement with the businesses and functions to introduce a Competitive Intelligence perspective in key business initiatives, activities, and executive meetings.

Through leading and leveraging the global CI network, develop an open and constructive network with key business leaders.

Global Competitive Intelligence captures both external information and internal experience to help develop robust and accurate assumptions on which strategies and business plans are based. The Global Competitive Intelligence (GCI) function is established under Corporate Planning to support strategy development, tactical implementation, and executive decision-making in Saudi Aramco.
The GCI team is the main source of competitive intelligence for Saudi Aramco operations, both domestically and across the world. The GCI team is led by the Head of GCI who is responsible for all aspects of CI activities and operations, including the impact, relevance, and value add of GCI work products, as well as the clarity and effectiveness of GCI communications and the credibility and image of GCI.
The GCI team is expected to maintain an understanding of current strategies, assumptions, and ongoing initiatives in the context of comparative work against the global competitive environment.
The GCI team will work closely with other Corporate Planning groups. Information that GCI uses is obtained from a wide range of internal and external sources including open source data, industry databases, analysts, banker intelligence reports, scout meetings, direct company contacts, and human networks.
A significant proportion of CI work is done in the form of project work for key customers, often independently and under strictest confidentiality rules. The main task of the team is to address the intelligence needs of Saudi Aramco senior leadership, through high quality and value added information, to support decision making.
The role is primarily office based; although some regular travel will be required.