Saudi Aramco
Saudi Arabia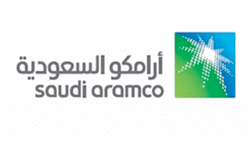 ---
Position Description

We are seeking a highly skilled Gas Turbine Maintenance Engineer to work in the Mechanical Service Shop Department (MSSD) at Saudi Aramco. As a Gas Turbine Maintenance Engineer in MSSD, you will be leading periodic field inspections of heavy gas turbines such as Combustion Inspection (CI), Hot Gas Path Inspection (HGPI) and Major Inspection (MI) on GE Frame 5, GE Frame 6, GE Frame 7, and Westinghouse W-251B6+.

MSSD has state-of-the-art workshops and facilities that are driven by our most valuable asset, which is the department's skilled and experienced workforce. Its primary responsibility is to maintain Saudi Aramco's rotating and stationary equipment. The department plays a vital role in the company as it provides support to all field organizations by maintaining and repairing corporate equipment. Once qualified for the position you will be at the heart of one of the most advanced energy companies around the globe.

The Gas Turbine Maintenance Engineer will be responsible for three major areas

1. Field inspection planning
2. Field inspection execution
3. Gas turbine component repair
Minimum Requirements

As the successful candidate you will have completed a B.S. in mechanical engineering or the equivalent.

A minimum of eight years of experience in conducting Combustion Inspection (CI), Hot Gas Path Inspection (HGPI) and Major Inspection (MI) on heavy industrial gas turbines types GE Frame 5, GE Frame 6, GE Frame 7, and Westinghouse W-251B6+.

A proven ability in writing technical reports in English.

Knowledge and experience in rotating equipment operation and maintenance.

Self-motivated with effective communication skills and highly analytical capabilities.

Thorough knowledge of gas turbine instrumentation, control, electrical, and axillary systems.

An ability to compile and conduct effective technical personations to management and diverse audience.

An ability to read and understand mechanical engineering drawings, P&ID diagrams, engineering reports, technical information letters, and Original Equipment Manufacturer (OEM) operation and maintenance manuals.
Duties and Responsibilities

You will be required to perform the following:

FIELD INSPECTION PLANNING.

Work closely with end users to schedule units for planned inspections of gas turbines.

Define inspection work scope and identify all the required spare parts and tools for the outage.

Lead outage planning with end users and contractor and track readiness.

Prepare job safety analyses for all the outage critical activities.

Prepare job execution and quality control plans.

Review and approve contractor inspection reports.

Issue a final inspection report to summarize main inspection findings and recommendations.

Review and approve contractor quality control plans and documents.

FIELD INSPECTION EXECUTION

Leading planned and unplanned inspections for heavy industrial gas turbines such as borescope inspection, combustion inspection (CI), hot gas path (HGPI) and major inspection (MI).

Frequent travel/mobilize to fields (Saudi Aramco plants including remote locations) to lead field inspections of gas turbines. This will require frequent and extended sites travel, continuous site stay for up to one month or more to lead outages executions. During outages, work schedule will be 12 hours a day and 7 days a week till job completion.

Troubleshoot, investigate, and provide technical/engineering support to end users.

Lead outage execution and ensure compliance with all applicable Aramco safety rules.

Prepare, issue, and send outage daily progress reports.

Plan, schedule, and support unit startup after inspection and handover the unit to end used after successful startup.

Inventory and document all remaining spare parts before and after the outages.

Inspect, document, and track removed capital parts and arrange for repair at approved contractors shops.

Assign tasks to employees at site, tracking personal time, creating field service reports for completed work.

Report the status of the gas turbine field inspections regularly to management

Maintaining and manage inspection schedule, safety, and quality control plan.

GAS TURBINE COMPONENT REPAIR

Inspect the gas turbine components and identify the type of damages.

Write a repair scope of work to repair gas turbine components.

Perform QA visit at contractor repair shop to verify the repair work scope.