Saudi Aramco

Featured Employer
Saudi Arabia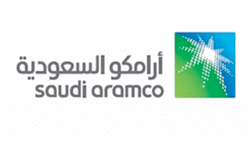 ---
Position Description

We are seeking a Commercial Advisor - BOOT/PPP Infrastructure Projects to join our New Business Development (NBD) organization.

NBD is responsible for creating new business opportunities for the Company while also contributing to the Kingdom's economic growth. Our past successes have focused on the development of mega projects in refining and petrochemicals. Today, we are now focusing on pursuing initiatives seeking more ambitious contributions to the Kingdom's economic development, which will also enhance the Company's operations. This role offers the successful applicant a unique workplace to further expand commercial and professional skills underpinned by a strong commitment to training and personal development.

You will be based in the Third Party Transactions Department, which is responsible for developing and implementing company projects under the Build-Own-Operate-Transfer (BOOT) concession arrangement. Your primary role is to provide the commercial structure and develop the commercial agreements and financial structure for projects that include joint ventures across the oil and gas and downstream infrastructure sectors including power, water, midstream assets and pipelines, in addition to real estate projects. You will lead a cross-functional team including the sponsoring entity within the company, financial and technical advisors, and the Finance and Law departments. This team will be responsible for the transaction until financial close is achieved and the transaction proceeds to field execution. Strong interpersonal skills are required to enable the applicant to engage with partners, as well as internal and external stakeholders. You must be willing to relocate to Saudi Arabia and travel as business needs require.
Minimum Requirements

A successful candidate will have the following:
A bachelor's degree in business administration, accounting, economics, finance, or engineering. An MBA is preferred.

Applicable professional certification evidenced by professional licenses and/or other forms of continuing professional education is also desirable.

Experience in leading multiple BOOT transactions in a consulting or corporate role.

A minimum of 15 years of relevant industry business experience (JV formation, finance, and operations) with at least 5+ years of direct experience in BOOT transactions.

Proficient in oral and written English. Some command of Arabic is beneficial but not mandatory.

Excellent communication, collaboration and facilitation skills to build good working relationships and credibility at all organizational levels.

Strong planning, project management and execution skills.
Duties and Responsibilities

You will perform the following:
Manage business development process from screening through financial close.

Determine the scope and objectives of the deal, offering commercial and "technical" solutions that make up Saudi Aramco's business offering.

Meet with investors, lenders and conduct road shows to develop market interest.

Review BOOT and joint venture proposals.

Coordinate with internal subject matter expert groups (Law, Finance, and Corporate Planning/Management Services) to ensure deal progress.

Participate in planning NBD performance.

Act as a "deal closer" and mobilize the investor's senior management to resolve the few remaining issues before major commitment points are reached.

Work with internal organizations and external investors to promote new business opportunities.

Prepare, review, and present Management Committee briefs.

Provide administrative direction to Business Development Specialists and Analysts.

Prepare job performance appraisals and recommend job promotions.

Analyze companies, perform industry sector analysis, and interact with financial advisors, lenders, environmental, commercial, and technical consultants.

Full understanding of the BOOT concession and the steps needed to close a project including: drafting Solicitations of Interest, managing the Aramco mandated process of drafting and issuing the Request for Proposal, conducting job explanation meetings, and conducting negotiation sessions with bidders.

Managing the Bid Review Team to review the bids, bid evaluation and selection, and the financial close.

Understand and comply with the Company's Third Party Transaction guidelines.

Manage and mentor young professionals.