Saudi Aramco
Saudi Arabia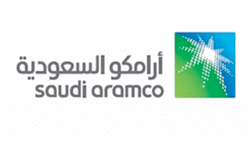 ---
Position Description

We are seeking an Data Scientist to join the Business Intelligence Division of the Support Business Applications Department.

The Business Intelligence Division is dedicated to the development of various analytical applications to serve various Saudi Aramco organizations. These analytical applications include traditional BI functionalities, such as visualization & reporting, as well as more advanced analytical tasks, such as predictive analytics, text analytics, and mathematical optimization.

The Data Scientist primary role is to implement solutions using advanced data analytics, such as in predicting future conditions, conducting correlation analysis, mining corpus of texts, and detecting outliers. These applications will be built in infrastructures, such as SAP HANA, Splunk, and Hadoop
Minimum Requirements

As a successful candidate, you will hold an advanced degree in Computer Science or a related field from a recognized and approved program. The advanced degree must demonstrate proficiency in data analytics, such as Machine Learning or AI. Professional experience of 5 years is required.

In addition:

Knowledge of Probability and Statistics and Liner Algebra at the undergraduate level is a requirement

Programming skills (e.g. Python, R, JAVA, or MATLAB) are also necessary

Prior experience in developing solutions based on Machine Learning (e.g. classification, regression, clustering), either via demonstrated coursework, academic research, or professional experience, is required.

Familiarity with relational database systems and SQL is required.

Familiarity with mathematical optimization, such as Linear Programming, is preferred.
Duties and Responsibilities

You will be required to perform the following:

Participate in the implementation of advanced analytical applications in the Business Intelligence Division (BID).

Develop, enhance and test applications based on Hadoop/Spark, Splunk, SAP HANA, and SAP BO, Microsoft R Server, and Microsoft Power BI.

Develop necessary documentation as per established standards.

Review and analyze user requests for advanced analytics and document end user requirements.

Analyze business processes to determine opportunities for applying advanced analytical tools to create value, save costs, enhance processes, and improve organizational health and security.

Diagnose and resolve operational problems related to advanced analytical applications to ensure system availability.