US Well Services

Featured Employer
Bryan, Texas, United States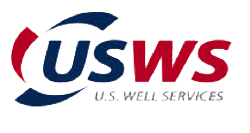 Company: US Well Services
Skills: Environmental, Safety & Training, HSE Manager / Advisor
Other Skills: Safeland Certified Trainer First Aid, CPR
Experience: 2 + Years
Education: High School/Secondary
Employment Type: Full Time Salaried Employee
Salary: Competitive Hourly Wage, 40 hour work guarantee
Location: Bryan, Texas, United States
In order to apply for this position, applicants MUST meet the following criteria. If your resume does not match these criteria, you will not be able to apply for this position.

Authorized to work in: US
---
Searching for a growing and stable Frac company with competitive pay, an excellent work environment and a good benefits package?
Look no further!
US Well Services, home to the industry's first fully electric and mobile fracturing application powered by natural gas, is actively seeking qualified Field Safety Specialist (HSE) candidates to be hired as full-time employees in San Angelo, TX.
Job Summary: Field Safety provides well site and shop/yard leadership to the Health, Safety & Environmental ("HSE") programs and initiatives in pursuing zero injuries/incidents and development of a strong and accountable safety culture. In addition, this role provides technical support and day-to-day direction to Operations supervisors and employees to increase the protection of all company assets, with a primary focus on employees.
Essential Job Functions and Accountabilities:
Serves as on-site role model for safety leadership, steadfastly adhering to all Company safety and HR policies.
Works closely with Operations to support and implement positive and progressive changes in the Company's safety culture.
Provides regular input into the development and rollout of HSE policies and practices.
Represents an active and involved safety presence on both shop/yard and well site locations, adhering to assigned rotational schedule to provide both technical support and coverage.
Communicates and reinforces proper use of stop work authority ("SWA"). Encourages completion of stop cards.
Communicates with customer HSE and/or operations personnel on any issues or concerns with USWS employees, safety procedures or incidents.
Provides opportunities through pre-job meetings and while on location to encourage and listen to employee safety suggestions and answer questions regarding procedures.
Reviews work site procedures reporting and correcting unsafe conditions or behaviors and providing timely feedback to Operations management. Recommends additional training or changes to processes and procedures to Operations and/or District HSE Manager to reduce risk of injury and improve performance.
Ensures that all incidents are properly investigated and corrective actions are implemented including completion of incident reports and obtaining statements from witnesses. Conducts root cause analysis for all first aid or near-miss events via "Five Why/KSB" program (or approved equivalent) in consultation with District HSE Manager and Operations management. Ensures that incidents and other HSE reports are completed timely and accurately, and that incident reports are submitted within 24 hours.
Assists District HSE Manager and/or HSE Director with in-depth root cause analysis meetings as needed.
Inspects trucks entering and leaving the USWS shop/yard or well site for proper load securement, hazmat placards/signs, checks to see if drivers are doing proper pre and post trip inspections. Ensures proper moving procedures are adhered to including use of spotters
Manages injuries by transporting or meeting employees at doctor's offices, urgent care centers, or hospitals to ensure a proper level of care is provided. Conduct aggressive case management to minimize use of prescription drugs and invasive procedures when over the counter and more conservative treatment is a safe option. Follows up with impacted employee to ensure compliance with course of treatment.
Monitors the proper use, control and distribution of Personal Protective Equipment ("PPE"), thereby ensuring compliance with company policies and ensuring sufficient inventory controls are in place.
Conduct regular inspections of fire extinguishers, well site containment and 3rd party supplied eye wash, safety showers and other safety equipment as needed.
Oversees and directs environmental practice including spill prevention and response.
Assists HSE Manager with Hazard Communication ("HazCom") program audits and compliance activities.
Completion and daily submission of "FSC Onsite Checklist" to District HSE Manager.
Responsible for becoming certified as a trainer and conducting effective internal HSE related training to new and current employees including PEC Safeland, First Aid, CPR and Fork Lift or other training as needed.
Other duties as needed or required.
Educational Qualifications: High School diploma or GED required. Associates or Bachelor's Degree in a field that supports the HSE function is preferred.
Certificates, Licenses, Registrations: Current CDL Class A (with Hazmat endorsement) preferred but not required.
Skills, Training and Experience Qualifications: The FSC should have a minimum of 0-3 years of experience in the HSE function. Experience in oil and gas industry preferred. This role requires the individual to be able and willing to travel within the district (s) up to 75% of the time.
Knowledgeable on applicable Health, Safety, and Environment regulations and best practices.
Familiar with applicable DOT, Federal Motor Carrier and Hours of Service regulations.
Sound decision-making based upon a mixture of analysis, wisdom, experience and judgment.
Fosters open dialogue by inviting input from all employees.
Ability to gain respect of operations management.
Demonstrates strong interpersonal skills.
Good writing skills.
Dedicated to meeting the expectations and requirements of internal and external customers.
U.S. Well Services, LLC is a Houston, Texas based oilfield services provider of well stimulation services to the upstream oil and gas industry. The company is currently under contract to perform services in the Marcellus and Utica shale regions in Ohio, West Virginia and Pennsylvania and is also evaluating opportunities with existing and new customers to expand our operations into new areas throughout the United States. USWS utilizes an exciting new technology, currently in WV, called Clean Fleet®. This is a proprietary, patented system developed by U.S. Well Services that incorporates existing industry equipment configured to provide fracturing services with enhanced safety features, smaller physical and environmental footprints, and reduced noise levels at a lower cost relative to traditional fracturing equipment. The Clean Fleet® is the industry's first fully mobile, fully electric hydraulic fracturing system that is powered entirely by natural gas whereby conventional diesel engines are totally replaced with electric motors. USWS also operates seven (7) fleets of high-spec conventional equipment comprising one of the youngest fleets of equipment in the industry.