Petroplan

Featured Employer
Humble, Texas, United States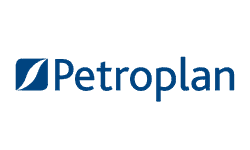 ---
Petroplan is looking for a Manufacturing Assembler for a client located in the Humble area.
This will be a contract opportunity.
Job Responsibilities:
Assembles and disassembles oilfield equipment for shipment as per engineering specifications.
Removes small quantities of metal with hand files, scrapers, grinders to produce close fit between parts.
In addition to assembly of unit, must be capable of perform filing, fitting or hydrotesting to complete the unit for shipment.
Records instrument readings as required for test procedures or customer requirements.
Disassembles various equipment for salvage of parts.
Reports any material discrepancies or material defects per procedure.
Operates a forklift and lifting devices for movement of parts and other equipment as needed.
Communicates with supervisor, engineers, production control, quality and other shop personnel as it relates to the job.
Responsible for keeping equipment and work area clean and orderly and perform basic preventative maintenance functions on equipment as required.
Responsible for the enforcement of all Company Health, Safety and Environmental rules.
May perform other duties as assigned by supervisor.
Job Qualifications:
Minimum of 6 years related experience.
Ability to be on call and work with minimum notice.
About Petroplan
Petroplan is the trusted, specialist global Talent Solutions partner of choice for employers and professionals in the Energy sector. Since 1976, Petroplan has been here to help people like you make the most of the opportunities available and find the best fit for you as an individual.
Over 10,000 placements in more than 55 countries for over 550 clients across 65 disciplines.
In an industry where skilled and experienced professionals are increasingly sought after resource, we appreciate the true value of what you have to offer. What's more, we understand that different things are important to different people in today's world of work - it's about making exactly the right connections for you as an individual.
Our reputation for contractor and candidate care, understanding what makes you tick, and finding you the best match is second-to-none. We understand the industry inside-out and seek to understand YOU and your motivations in the same way. We take the time to evaluate your individual strengths, understand the most important things to you, and establish exactly what you're looking for from your next role.