Halliburton

Featured Employer
Stavanger, Rogaland, Norway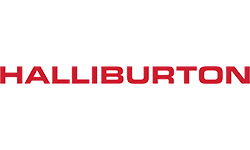 ---
Pa grunn av okende arbeidsmengde soker Sperry SDL (Surface Data Logging) tekniker innen elektro og automasjon til Sperrys tekniske verkstedgruppe. Denne gruppen av elektropersonell star for daglig drift av verksted, og installasjon, reparasjon og vedlikehold av sensorer, overtrykkskonteinere (Mud Logging unit) og tilhorende utstyr.

Sperry leverer tjenester innen overvakning av offshore boreoperasjoner samt retningsboring og nedihulls monitorering/maling. Disse tjenestene gir vare kunder en god oversikt over bronnen, dens tilstand og utvikling, samtidig som man sikrer mot utilsiktet utslipp til omgivelsene. Dette gjor at vare kunder kan bore trygt og effektivt.

Som tekniker hos oss vil du v?re del av et dynamisk og fremtidsrettet team, ledende pa fjernstyrte operasjoner innen mud-logging, MWD/LWD og Directional Drilling.

Vi soker etter deg som kjenner deg igjen i vare verdier: sikkerhet, tillit, integritet, samarbeid og respekt.

Arbeidsoppgaver:
Planlegging, installasjon og idriftsettelse av utstyr offshore.
Vedlikehold av utstyr bade pa verksted og offshore.
Kalibrering og kvalitetskontroll av utstyr og malinger.
Noe arbeid med IT-utstyr, bade on- og offshore.
Prosjektarbeid mot nye og eksisterende kunder, med fokus pa HMS, kvalitet og kostnad.
Videreutvikling og implementering av nytt utstyr, arbeidsmetoder og prosedyrer.
Ta del i vaktordning for teknisk support.
En del arbeid offshore ma paberegnes.

Vi tilbyr:
Konkurransedyktige pensjons- og forsikringsordninger
Helseforsikring/behandlingsforsikring
Gunstig aksjespareordning
Fokus pa teknologi og utvikling
Dyktige kolleger i et internasjonalt arbeidsmiljo

Anbefalte kvalifikasjoner:
Fagbrev innenfor elektrofag (elektriker, automatiker, automasjonsmekaniker eller tilsvarende) kreves.
GSK Grunnleggende sikkerhets- og beredskapskurs
Kurs; Ex grunnleggende/egensikre kretser/vedlikehold.
Gode norsk- og engelsk-kunnskaper, bade muntlig og skriftlig.
Erfaring med installasjon og vedlikehold av Ex-utstyr, og gjeldende normer/forskrifter.
IT-teknisk forstaelse (hardware, software og nettverkslosninger)
Gode PC-kunnskaper, og god kjennskap til MS Office-pakken.
Erfaring med Lean og prosessforbedring.
Erfaring med Ethernet-, Profibus-, HART-protokoll.

Personlige egenskaper:
Stillingen forutsetter at du med storste selvfolgelighet folger bedriftens HMS prosedyrer.
Det er viktig at du er detaljorientert og noyaktig i ditt arbeid da feil kan fa store konsekvenser.
Det samarbeides mye pa tvers av disipliner, avdelinger, kunder og personell og det er derfor sv?rt viktig at du har gode kommunikasjons- og samarbeidsevner.
Mange prosjekter er knyttet sammen pa flere nivaer og krever at du evner a jobbe selvstendig med egne prosjekter og i team for a sikre god erfaringsoverforing og kvalitet i arbeid.
Tett og direkte kommunikasjon med kunder bade pa land og offshore krever at du er kundeorientert og serviceinnstilt.
Mange tekniske losninger krever nytenkning og nye losninger. Det er derfor viktig at du er initiativrik og losningsorientert, samt evner a ta til deg mye og ny kunnskap.
I denne stillingen er det viktig a jobbe strategisk og malrettet, ofte med korte tidsfrister. Dette stiller krav til at du er proaktiv og fleksibel.

Arbeidssted:
Eldfiskvegen 1, 4056 Tananger, Norway

Product Service Line:
Sperry SDL
100% stilling

Kontaktinformasjon:
Ansvarlig for stillingen: Magnus Stoltz (+47) 452 50 454
Rekrutterer: Kathrine Lohne Keane (+47) 51 83 72 66

Soknadsfrist: 27.01.2022
About Halliburton
Founded in 1919, Halliburton is one of the world's leading providers of products and services to the upstream energy industry.
Halliburton is proud to be a services company, and our customers and investors appreciate our business model. Our strong competitive position not only comes from our geographic footprint and wide range of products and services, but also, more importantly, from the quality of our work and the dedication of our employees.
With approximately 55,000 employees, representing 140 nationalities in more than 80 countries, Halliburton touches much of the oil and gas that fuel our society.
Our Business
Halliburton comprises 14 product service lines (PSLs). The PSLs operate in two divisions: Drilling and Evaluation, and Completion and Production.
Our Consulting and Project Management PSL works across both divisions and is the spearhead of our integrated-services strategy. Its financial results are included in the Drilling and Evaluation Division. PSLs are primarily responsible and accountable for strategy, technology development, process development, people development and capital allocation.
Our Values
Integrity: Ethics and integrity are the foundation of our brand and the guiding principles for all we do.
Safety: Priority number one. We are focused on our own personal safety, as well as on the safety of others.
Collaboration: We work together with customers, and understand that everyone has a role in providing the best solution.
Competition: We compete to win, knowing that competition makes everyone stronger.
Creativity: We are resourceful. We are innovative, and strive to apply the right technology and solution every time.
Reliability: We deliver what we promise. We believe the quality of our service defines who we are.
Respect: We are honest with ourselves and with each other. We value our diverse skills and talents, and know we are stronger together as one family.
These values are our corporate DNA, the foundation for how we relate to each other and to every individual and entity with whom we interact. These are the principles that every Halliburton employee is expected to use, live by, and demonstrate on a daily basis.
Own Your Career
Our people are essential to our ability to innovate, achieve, grow, and lead. We attract and retain the best talent by investing in our employees and empowering them to develop themselves and their careers. We invest in our employees through leadership and competency development, competitive compensation plans, health benefits, work-life programs, and reward and incentive plans.
Opportunities for career development – and the tools you need to take advantage of them – are abundant. Combine those opportunities with your drive and capabilities, and your career path can go in nearly any direction you choose.
Halliburton ranked in the Global Top 10 in the 2019 Rigzone Ideal Employer Rankings - find out more here.