Weatherford

Featured Employer
Cd. Carmen, Mexico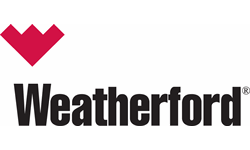 ---
Overview
Weatherford is the leading wellbore and production solutions company. Operating in more than 80 countries, the Company answers the challenges of the energy industry with its global talent network of approximately 20,000 team members and 600 locations, which include service, research and development, training, and manufacturing facilities. Visit weatherford.com for more information or connect on LinkedIn , Facebook , Twitter , Instagram , or YouTube .
We're looking to the future with a clear vision and a strong mission.
Our goal is to address the headwinds facing the industry, revolutionize the oilfield with digital technology, integrated solutions, and world-class talent.
We accept every challenge for the benefit of our Company, our industry, and the world. Our technology leadership delivers solutions that rise to every occasion, supply the best outcomes in each operation, and give power to all customers.
Weatherford offers competitive compensation, a comprehensive benefits program and opportunities for on-going training and career development. VEVRAA Federal Contractor - Priority Referral Requested.
Weatherford is an Equal Opportunity Employer Females/ Minorities/ Veterans/Disabled and gives consideration for employment to qualified applicants without regard to race, color, religion, age, sex, sexual orientation, gender identity, national origin, disability or protected veteran status.
Responsibilities
JOB SCOPE:
Responsible for communicating, coordinating and implementing OEPS in all LABS operating locations. Ensure all relevant policies and procedures comply with legislative requirements and personnel understand and comply with the implemented policies, systems and standards. Focus on continual improvement through measurement & analysis. Provide support to the Region QHSSE teams through effective implementation strategies. Responsibilities may apply to multiple facilities
DUTIES & RESPONSIBILITIES:
Demonstrate safety leadership in all activities and sustain a demonstrated commitment to QHSSE & OEPS practices.
Implement KPIs/goals, targets, objectives, and strategies.
Develop, communicate, implement, and maintain implementation strategies to bring operating locations systems, processes and behaviours into compliance with OEPS requirements.
Manage and maintain the LABS internal quality audit program and assess improvement initiatives resulting from all Quality Audits & internal and external.
Lead internal compliance audits and audits of third party suppliers in accordance with the OEPS. Review technical problems and procedures of departments and recommend solutions to problems or changes in procedures.
Manage training of all LABS personnel in the requirements, documentation and maintenance of OEPS.
Investigate (using TapRoot where necessary) internal and external QHSE incidents and, when necessary, developing corrective and preventive actions (All PC1 and actual PC2 to be closed out within NAM target metrics).
Lead NAM quality reviews and contribute to NAM performance improvement initiatives.
Create NAM QHSSE monthly meeting content to ensure the same principles are shared through the region.
Participate in NAM reliability reviews and contribute to NAM performance improvement initiatives.
Develop, review, and approve work control procedures, processes and documentation. Reviews quality assurance specifications, test reports and other documentation to ensure that safety and quality assurance requirements are met.
Communicating and visiting with customers on QHSSE related issues and coordinate staff to solve QHSSE-related problems.
Report on a timely basis to executive management on the performance of OEPS in LABS operating locations.
Confer with engineers about quality assurance of new products designed and manufactured products on market to rectify problems.
Review technical publications, articles, and abstracts to stay abreast of technical developments in industry.
Perform various other duties and activities as assigned by supervisor within the physical constraints of the job.
Qualifications
SKILLS & QUALIFICATIONS:
Must possess good communication, time management, planning and organizational skills.
Ability to develop and communicate effective presentations is required.
Ability to interface and communicate effectively with customer, regulatory agencies, management, suppliers, subcontractors and employees at all levels of the organisation.
Advanced computer skills, including office platforms.
Minimum of 5-6 years Oil & Gas industry or manufacturing experience
Bachelors degree in Engineering or equivalent combination of technical training and industry experience (minimum stated above).
Extensive (6 years) Quality Systems knowledge/experience, or 3 years experience with professional certification.
Experience operating within and a working knowledge of ISO 9001 and other regulatory organizations that Weatherford subscribe to.
IMS auditor.TapRoot trained (2 or 5 day).
The physical ability to immediately respond to emergency situations.