Petroplan

Featured Employer
Doha, Qatar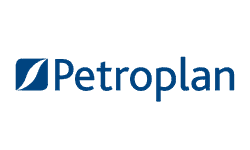 ---
Job Title : RISK, PROCEDURE, POLICY/INVEST ANALYST

Department FACILITIES MANAGEMENT

Primary purpose of job
Develop and implement an operational risk management program. Focus on enhancing operational risk measurement & analysis, and operational risk reporting guide the process of applying internal controls (mitigation).
Establish security policies, procedures and standards and ensure that reviews of operational documentation is carried out at planned intervals to meet the security operational requirements.
Conduct investigations of security related incidents, occurrences or events occurring within Doha commercial buildings/facilities. Thereby to determine the work element and root causes of an incident, and to assist in providing a solution to prevent recurrence.

Experience & Skills
Minimum of 12 years' experience in industrial or corporate security, with at least 5 years at a supervisory level.
Proven, in-depth understanding of security risk management processes, mitigation methods and security management system programs.
Investigative experience in an industrial or corporate security environment.
Demonstrated leadership, problem solving and strong interpersonal skills. Education
A bachelor's degree with a security focus.

About Petroplan

Petroplan is the trusted, specialist global Talent Solutions partner of choice for employers and professionals in the Energy sector. Since 1976, Petroplan has been here to help people like you make the most of the opportunities available and find the best fit for you as an individual.

Over 10,000 placements in more than 55 countries for over 550 clients across 65 disciplines.

In an industry where skilled and experienced professionals are increasingly sought after resource, we appreciate the true value of what you have to offer. What's more, we understand that different things are important to different people in today's world of work - it's about making exactly the right connections for you as an individual.

Our reputation for contractor and candidate care, understanding what makes you tick, and finding you the best match is second-to-none. We understand the industry inside-out and seek to understand YOU and your motivations in the same way. We take the time to evaluate your individual strengths, understand the most important things to you, and establish exactly what you're looking for from your next role.