Leader Engineering

Featured Employer
Dammam, Eastern Province, Saudi Arabia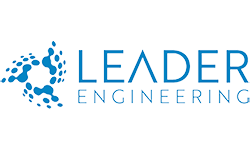 Company: Leader Engineering
Skills: Snubbing
Experience: 5 + Years
Education: Tech/Vocational Cert/Apprenticeship
Employment Type: Rotational Contractor
Location: Dammam, Eastern Province, Saudi Arabia
---
Operate Hydraulic Workover (HWO) unit in well intervention techniques which can be used to install or remove tubular in- or out of static well operations; wells with zero surface pressure and heavy fluid or mud in the wellbore, or are not capable of sustaining natural flow.
Supervise and assign responsibilities for rig up of the unit.
Rig up and function the choke manifold
Operate jack with tubulars and BHA's
Provide instruction in the rig-up/down of the unit
Instruct personnel on inspection and starting on power packs. (Hydraulic or Mud Pump)
Setting the pumps on hydraulic power pack.
Operate traveling and stationary slip bowls and demonstrate how to dress the bowls with appropriate dies for tubular requirements to complete the job.
Instruct personnel on operating counterbalance winches and demonstrate how to adjust hydraulic pressure.
Follow lift plans for rig-up with two lift concept.
Operate and train personnel to operate high pressure pumps.
Instruct personnel on operating tongs correctly to prevent damage to work string.
Perform Critical Function Tests, Weekly Routine Maintenance Inspections and confirm documentation by personnel.
Perform Behavior-Based Safety System and Risk Assessments ? Facilitate the Company reporting systems; such as Hazard
Hunt, Superior Hazard & Risk Prevention (SHARP), Take 5 and Incident Notification.
Attend and actively participate in Daily Safety Meetings ? Report any hazards, all near misses, and any injuries immediately to the Supervisor.
Provide instructions, information, and training in specific
Hazards and Safe Work Practices, Spill Prevention and Spill Response.
Instruct personnel of duties to perform on daily bases when repositioning for training