Nabors

Featured Employer
Houston, Texas, United States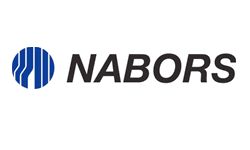 Company: Nabors
Skills: QA / QC / Inspection
Experience: 3 + Years
Education: Some College
Location: Houston, Texas, United States
---
Are you seeking an opportunity to show your exceptional skills and knowledge? Are you looking for a company which provides you with dynamic and challenging work environment every single day? If yes, look no further.... We are probing for individuals who are skilled, knowledgeable and are ready to work in a fast paced environment to deliver top notch solutions to cater business needs.
About Nabors
Nabors is a leading provider of advanced technology for the energy industry. With operations in about 20 countries, Nabors has established a global network of people, technology and equipment to deploy solutions that deliver safe, efficient and responsible hydrocarbon production. By leveraging its core competencies, particularly in drilling, engineering, automation, data science and manufacturing, Nabors aims to innovate the future of energy and enable the transition to a lower carbon world.

Canrig Drilling Technology provides equipment, tools, services, and software products to global customer base, improving the safety and efficiency and environmental footprint of operations. Our workforce, like our technology, is rapidly expanding.
JOB SUMMARY
The Quality Engineer is responsible for understanding drilling operations, rig configurations, rig equipment, control systems, and maintenance practices. The Quality Engineer will review service quality, equipment operation, operational practices, and machine failure to drive continuous improvement within the organization.
DUTIES AND RESPONSIBILITIES
The Quality Engineer will assist business managers by providing engineering/technical and related analytical support to operations, executive management, and marketing. The Quality Engineer is responsible for understanding drilling operations, rig configurations, rig equipment, control systems, and maintenance practices.
Assist business managers with Environmental, Social & Governance (ESG) projects, analyzing equipment data, generate and deliver reports
Analyze equipment breakdowns in order to offer suggestions for maintenance improvement or equipment replacement / modification
Analyze call center data and produce reports to assist senior management to improve business operations
Help develop, organize, and implement all maintenance KPIs. Review KPI reporting to evaluate the performance of the systems and discuss the results with the management
Participate with the Technical Support Department and Technical Managers in each division in the planning and evaluation of major maintenance work / overhaul Assist operations management with quality issues
Be an internal subject matter expert on all quality issues regarding company processes and applications
Ensure that newly installed equipment maintenance is appropriate and correct within the maintenance system
Ensure all technical documentation, maintenance procedures, bulletins, and alerts are available and current for frontline technical support team
Propose and prepare tools to evaluate the performance and ensure the continuous improvement of the Technical Resources systems
Work in conjunction with IT to ensure System enhancements meet technical requirements
MINIMUM QUALIFICATIONS
Bachelor's degree in engineering or a relevant technical field experience
2+ years' experience with land drilling rig equipment operation, engineering or project management. (required)
Experience with technical support to rig operations (required)
4+ years' experience in project management, data analysis, and process improvement (required)
Strong skills in Excel and database management applications
Excellent analytical skills and process improvement fundamentals
Experience with rig acceptance, client acceptance, maintenance coaching, training and audits, and have a proven record of project successes
Experience with installation, start-up, and upgrades of drilling systems and equipment
Familiarity with regulatory compliance for land drilling rigsPREFERRED QUALIFICATIONS
Experience with Nabors rigs and Nabors maintenance system preferred.
Knowledge of preventive and predictive maintenance procedures and philosophies
Understand Nabors data acquisition systems, analyze data, generate reports and provide a method to present
Bilingual (English & Spanish)
ESSENTIAL SKILLS / PHYSICAL REQUIREMENTS / WORKING CONDITIONS
Knowledge of Land and Offshore Rigs drilling rigs and systems
Travel required 10% domestically and internationally.
Today, Nabors owns and operates the world's largest land-based drilling rig fleet and is a leading provider of offshore platform workover and drilling rigs in the United States and numerous international markets. With operations in 28 countries, Nabors also provides directional drilling services, performance tools and innovative technologies throughout many of the most significant oil and gas markets. Leveraging our advanced drilling automation capabilities, Nabors' highly skilled workforce continues to set new standards for operational excellence and transform our industry.

As of April 16, 2018, Nabors' assets include:
407 land drilling rigs
31 offshore platform rigs