Parker Wellbore

Featured Employer
St. John's, Newfoundland and Labrador, Canada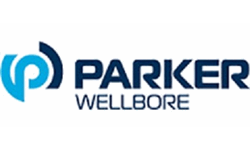 Company: Parker Wellbore
Skills: Mechanic
Experience: 3 + Years
Education: Some College
Location: St. John's, Newfoundland and Labrador, Canada
---
Company Description
Founded in 1934, Parker Drilling provides advanced drilling solutions to the energy industry. We are a technically innovative company providing worldwide drilling services, rental tools and project management, including rig design, construction and operations management.
Job Description
The Mechanic position performs all tasks and duties of a mechanical discipline including but not limited to, installing and maintaining engines, hydraulic motors, pumps, compressors, and miscellaneous mechanical devices. The position is responsible for all mechanical drilling equipment pertaining to the drilling of the well, including circulating, rotating, hoisting or well control systems. The position is also responsible for uploading maintenance and repair data into a Maintenance Management System (MMS).
Essential functions
Provide visible leadership with a Total Ownership attitude. Owns safety standards.
Enforce, clarify, and follow Company policies, standards, and procedures.
Support the HSE objective of no injuries, accidents or harm to the environment as it relates to all mechanical processes, procedures, and policies.
Promote operational excellence through procedural discipline.
Delegate work effectively with a clear definition of requirements and expectations.
Supervise and ensure the safety of those working under direct supervision.
Comply with platform emergency response plan or station bills during emergencies and/ or drills.
Responsible for morale and order within crew.
Ensure Parker Drilling's Competency program - Authorized To Operate (ATO) and Approved Competent Operator (ACO) are applied and followed.
Ensure Client competency compliance is applied and followed.
Understand LO/TO and Permit to Work procedures.
Maintain and repair mechanical equipment and devices.
Repair or replace defective or worn parts.
Lubricate and service mechanical equipment as specified on lubrication schedule.
Perform inspections of mechanical equipment as required.
Perform preventative and corrective maintenance on mechanical equipment.
Maintain a preventative maintenance schedule for all mechanical equipment.
Adjust or regulate functional parts of machinery, devices, and control instruments.
Troubleshoot and analyze mechanical malfunctions and failures.
Read and analyze mechanical drawings, schematics and equipment manuals.
Enter maintenance and repair data into a Maintenance Management System (MMS).
Create Job requests and work orders as required and enter into maintenance tracking system.
Coordinate with Rig Superintendent/Maintenance lead on the maintenance, repair and refurbishment of equipment.
Foresee potential equipment malfunctions or failures and preforms required repairs, adjustments or modification to resolve the problem.
Respond to emergencies as requested and coordinate onsite activities to utilize resources to facilitate repairs in the most expedient and cost effective manner.
Ensure an adequate amount of spare parts are on hand at all times.
Submit requisitions to Rig Manager/Purchasing Manager for approval.
Maintain records of all mechanical inventories and place orders as required within budgetary limits.
Set up and operate lathe, drill press, grinder and other metalworking tools to fascinate any necessary repairs.
Perform additional duties, responsibilities, and special projects as may be directed.
Additional functions
N/A
Qualifications
Necessary qualifications, skills and abilities
Able to identify and understand functionality of various rig equipment.
Must possess and maintain certifications and licenses necessary as required by the appropriate regulatory authorities.
Knowledgeable and proficient in basic rigger's role to ensure safe lifting operations are performed.
Knowledgeable of mechanical systems and be skilled at working with hand and power tools.
Must possess mathematical skills required for certification as a mechanic.
Must have proficient knowledge of diagnostic equipment.
Must be a self-motivator and work without close supervision.
Must be able to prioritize jobs and work under tight time constraints.
Must have good PC skills to include MS Office products.
Can demonstrate knowledge and fundamentals of the following equipment: o Hoisting equipment o Pipe handling equipment o Rotating equipment o Circulating equipment o Hydraulic equipment o Diesel engine/air compressors
Must possess sound reasoning skills, good common sense and have the ability to follow directions.
Must not pose a direct threat or significant risk of substantial harm to the safety or health of him/her or others.
Must be able to recognize hazards, alarms, warnings and the ability to convey these to the proper personnel.
Must have good verbal communication skills and be able to effectively communicate in English with staff, management, customers and vendors.
Education, experience, and certifications: o High School diploma is required. o Successful completion of a course in practical skills for marine engineers or in diesel mechanics at a recognized training institution. o Must be able to obtain appropriate offshore or, onshore certifications o Should have at least 5 years of work experience as a mechanic, oil and gas industry preferred. Secondary vocational education, Electrical Safety certificate (required group); Man Lift Operator License and Tractor Driver License (if required) 3-5 years` work experience on a rig
Additional qualifications, skills and abilities
The employee will be required to meet all standards required for safe operations, including but not limited to the standards set forth in the Canadian Association of Petroleum Producers Atlantic Canada Medical Assessment for Fitness to Work Offshore as well as any other standards set forth by regulatory bodies having jurisdiction over the operations.
The employee must stay mentally alert for entire regular shift and must have the ability of simultaneously rapid mental coordination.
This position will be located offshore Newfoundland and Labrador on the Hibernia platform and is subject to extreme temperatures and environments.
Travel to and from the work location may require extended layovers in unfamiliar locations by helicopter or boat.
This position will be required on an ad hoc basis to execute defined scopes of work or to meet increasing workloads.
Position competencies
Initiating & Driving Change • Acts as a catalyst for and takes responsibility for leading, directing, and managing organizational change • Develops new insights into situations and applies innovative solutions • Creates work environment that encourages creative thinking and innovation • Drives step changes in how the company operates • Understands how to change and addresses not only systems and processes, but also cultural aspects of change • Is good at bringing the creative ideas of others to market • Develops a change strategy that includes milestones and timelines • Accurately assesses the potential barriers and resources necessary for change initiatives • Understands and supports the need for change • Envisions and articulates the intended result of the change process • Provides direction and focus during the change process • Helps to generate support of the changes throughout the organization • Identifies and enlists allies who support the change process • Provides resources, removes barriers, and acts as an advocate for those initiating change
Result Focused • Establishes clear, specific performance goals, expectations, and priorities • Can be counted on to exceed goals successfully • Is constantly and consistently one of the top performers • Very bottom-line oriented • Steadfastly pushes self and others for results • Navigates quickly and effectively to resolve problems and obstacles • Persists to complete tasks / responsibilities, even in the face of difficulties • Develops a sense of urgency in others to complete tasks • Operates with personal ownership and looks for ways to improve performance all the time • Challenges him- or herself and others to raise the bar on performance • Focuses people on critical activities that yield a high impact • Holds self and others accountable for delivering high-quality results on time and within budget (e.g., models high work standards and demands the same from others)
Team Work • Blends people into teams when they are needed • Creates strong morale and spirit in his/her team • Shares wins and successes • Fosters open dialogue • Lets people finish and be responsible for their work • Seeks consensus among diverse viewpoints as a means of building group commitment • Defines success in terms of the whole team • Creates a feeling of belonging in the team • Values the contributions of all team members • Creates an environment that encourages open communication amongst team members • Creates an environment that encourages collective problem solving amongst team members
Customer Focus • Is dedicated to meeting the expectations and requirements of internal and external customers • Gets first-hand customer information and uses it to understand customers' business issues and needs for improvements in products and services • Acts with customer in mind • Establishes and maintains effective relationships with customers and gains their trust and respect • Genuinely enjoys working with customers to build long-term partnerships • Creates a sense of customer focus throughout their team/ department/ business unit
Physical demands and work environment
Ability to gather, analyze, and interpret data.
Ability to work around moving machinery
Ability to perform under stress, under pressure, and/or in emergency situations.
Lift, carry, and move objects of up to 50 pounds.
Operate machinery and/or power tools.
Ability to walk on uneven ground (gravel, rocks, mounds, ice)
Wear personal protective equipment, including but not limited to hard hat, steel-toed safety shoes, hearing protection, respirators, safety glasses, goggles and full body harness.
Frequently stand, walk, stoop, kneel, carry, push/pull, reach, and use repetitive wrist and hand movements.
Ability to ascend and descend ladders, stairs, scaffolding, and/or ramps while carrying tools requiring a reasonable degree of physical stamina and agility and involving moderate to severe physical exertion
Ability to work in adverse weather conditions (Cold or Heat)
Ability to multitask, work in a fast-paced environment, meet deadlines, reason logically, and make sound decisions.
Ability to comprehend, remember, and follow verbal and written directions and comply with Company policies, procedures and standard.
Ability to work in hazardous conditions (dust/gas/fumes/steam/chemicals)
Ability to work at heights (scaffolding or ladders)
Exposure to vibration (oscillating movements of the extremities or whole body)
Ability to work in noisy environments
Ability to work in small and/or enclosed spaces
Ability to work as a team, communicate and interact with others in a professional manner, and consider alternative and diverse perspectives.
Parker Drilling is a global drilling company providing drilling services, project management and rental tools to the energy industry. Parker's primary business segment is drilling services with 38 rigs in international locations and 19 rigs in the United States Gulf of Mexico.
The Company's international rig fleet consists of barge rigs and related operations in the Caspian Sea, Nigeria and Mexico, as well as land rigs and related operations in a total of 15 countries. Parker's U.S. rig fleet operates in the transition zone of the Gulf of Mexico.
Founded in 1934, the Company moved it headquarters to Houston, Texas from Tulsa, Oklahoma in September 2001. Customers include major, independent and national oil and gas companies. Quail Tools has four U.S. locations where it is a leading provider of specialized rental equipment for drilling and workover operations. Office and yard locations include New Iberia, Louisiana; Victoria and Odessa, Texas; and Evanston, Wyoming.