Petroplan

Featured Employer
London, United Kingdom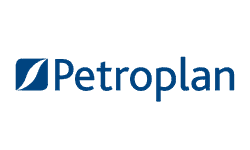 ---
E&I/Automation Lead

Permanent

London

Purpose of the Role

Lead E&I ensures follow up of all electrical, instruments and automation related equipment within the assets; leads engineering studies. Makes recommendation to ongoing production issues and bottlenecks as well as conceptualizes solutions for new projects.

Job Function
Contribute to efficient project execution, selection of E & I systems and equipment and support other disciplines in their interdisciplinary deliverables/ tasks. Assist the project team to achieve project goals.
Prepare and Review bid documentation and give input to tender team regarding pricing, scope and planning.
Review of specifications, requirements and project scope
Establish Control Philosophy together with assistance from Process group
Communicate with Process group regarding tagging, control and instrumentation related to the P&ID's.
Develop and keep track of Instrument Index.
Review and when necessary, establish Automation system (DCS, PLC, etc) specification and IO requirements
Determine IO count, single line diagram and specification for Automation system
Review and optimise deliverables like, Power Consumption list, Interconnection Diagrams, Instrument Datasheets, Functional Logic Description etc.
Technical input to Procurement group and evaluation of RFQ's
Review supplier documentation
Assist other disciplines and package engineers with E&I support whenever needed.
Participate in HAZOP's, SIL reviews, FAT etc as required by project.
Interact with subsidiaries through project-approved channels clarifying technical issues and writing Technical Queries if necessary.
Interface with other disciplines, vendors, and required parties with E & I engineering input in support of activities in design of equipment, component and process systems.
Travel to offshore facilities is expected

Key working relations
Peers in the Technical Team / Subsidiaries/ Operations team / SCM team
Vendors & contractors

Behavioural skills
Excellent interpersonal skills, well organized, with the ability to delegate as required to achieve success.
Strong attention to detail, proficient in multi-tasking.
Ability to work with minimal supervision in a fast-paced environment.
Excellent interpersonal skills and the ability to work in a multinational team-oriented environment
Innovative and creative thinking - applies expertise and experience to create more value and challenge the status quo
Commitment to Health, Safety and Environment - takes responsibility for both their own safety and that of their colleagues, demonstrates environmental awareness
Proactive behaviour, anticipating potential failures.
Proposing upgrades or improvements of current equipment or systems.

Qualification & Experience
Master's degree in electrical engineering preferred, bachelor's degree for a candidate with extensive instrumentation design and field execution experience.
Electrical Engineering, Instrumentation, Physics Metering, Automation and Systems.
15 years' experience in the field on oil and gas production installations.
Fluent in English.
Knowledge in SAP environment.
Electrical Specific: HV & LV power plant, power distribution and control networks, HV & LV motor drives and Alternators, Inverters, high voltage cells, variable speed units, Lighting networks, switchgear, etc. Adequate HV/LV trainings.
Automation specifics: proficiency in DCS (digital control system) operating, programming and troubleshooting, knowledge of one or more vendors programming language such as Rockwell, ABB or Emerson systems.
Plus: Valid and updated certifications / trainings (documented) in IECEx, ATEX, EEHA

About Petroplan

Petroplan is the trusted, specialist global Talent Solutions partner of choice for employers and professionals in the Energy sector. Since 1976, Petroplan has been here to help people like you make the most of the opportunities available and find the best fit for you as an individual.

Over 10,000 placements in more than 55 countries for over 550 clients across 65 disciplines.

In an industry where skilled and experienced professionals are increasingly sought after resource, we appreciate the true value of what you have to offer. What's more, we understand that different things are important to different people in today's world of work - it's about making exactly the right connections for you as an individual.

Our reputation for contractor and candidate care, understanding what makes you tick, and finding you the best match is second-to-none. We understand the industry inside-out and seek to understand YOU and your motivations in the same way. We take the time to evaluate your individual strengths, understand the most important things to you, and establish exactly what you're looking for from your next role.