Petroplan

Featured Employer
Alberta, Canada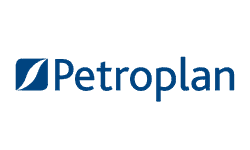 Company: Petroplan
Skills: Supply & Distribution
Experience: 1 + Years
Education: High School/Secondary
Salary: Negotiable
Location: Alberta, Canada
---
Requisition Start Date: 2022-02-07
Requisition End Date: 2023-02-06
Business Unit: Marketing
Site: AB-Calgary
Location: AB-Calgary
Description:
Supply Operations Advisor

The duties of this position are:
* Optimize supply processes through automation tools and streamlined reporting
* Assist in automation of processes to reduce reliance on manual processes and enable decision making and capture additional value
* Create reports that support the creation and presentation of the monthly supply plan
* Create reports that support the end of month performance review of the monthly supply plan
* Aid in optimizing the placement of equity production within the Client's network
* Learn Supply advisor role and duties
* Become competent in supply process work to provide bench strength for team
* Effectively manage allocations in the IOL ACE system to ensure availability of product for network and customers
* Understand exchange partner contracts and balance exchanges based on contractual agreements
* Become a systems expert in both SMS and Allegro
* Enable a single source of truth for Supply & Trading financial and operational reports and questions
* Aid in resolving questions regarding BOL, invoice, and other customer/sales disputes
* Create reports from systems to aid in preparation for financial and operational performance reviews
* Support regulatory and trading processes
* Aid in the creation of reports for the presentation of the monthly regulatory compliance plan
* Aid in the creation of reports for the monthly performance review of the biofuel compliance plan
* Optimize regulatory compliance process with automation and streamlined reporting
Risks

The primary processes that are managed by the Supply and Trading team are: Supply Planning and Biofuels Compliance. Each of these processes have unique risks that the Supply Operations Advisor will address.
Supply Planning
* Site Run Outs - Creating lift letters and ensuring the supply is available for the Logistics team to access from our suppliers mitigates the reputational and financial risks of sites being out of fuel.
* Reporting on Performance - Intelligently reporting on the Supply Planning process allows senior members of the team to adapt the supply plan to optimize revenues. This mitigates financial risk of non-optimized (more expensive) supply to sites and non-optimized fuel from our suppliers.

Biofuels Compliance
* Regulatory Penalties - Each province (and soon Federal) have their own biofuels compliance regulations and requirements. The risk of not meeting these regulations is both a financial and reputation risk. These risks are mitigated through this role of improved visibility into the regulatory and trading processes as the performance of our regulatory compliance is tracked and regularly reported.
The proper mitigation of these risks will save the company approximately $500,000 annually.

Must have Qualifications:
* A Degree in Economics, Science, Engineering, Commerce or similar field
* Minimum 1 -2 years of business analytics experience
* Strong communication and presentation skills
* Excellent analytical skills

Nice to have Qualification:
* Experience in supply planning for a Retail fuels business considered an asset

About Petroplan

Petroplan is the trusted, specialist global Talent Solutions partner of choice for employers and professionals in the Energy sector. Since 1976, Petroplan has been here to help people like you make the most of the opportunities available and find the best fit for you as an individual.

Over 10,000 placements in more than 55 countries for over 550 clients across 65 disciplines.

In an industry where skilled and experienced professionals are increasingly sought after resource, we appreciate the true value of what you have to offer. What's more, we understand that different things are important to different people in today's world of work - it's about making exactly the right connections for you as an individual.

Our reputation for contractor and candidate care, understanding what makes you tick, and finding you the best match is second-to-none. We understand the industry inside-out and seek to understand YOU and your motivations in the same way. We take the time to evaluate your individual strengths, understand the most important things to you, and establish exactly what you're looking for from your next role.