ADNOC

Featured Employer
Abu Dhabi, United Arab Emirates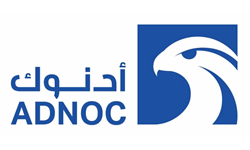 ---
ADNOC Group Overview:
ADNOC is one of the world's leading energy producers, and a primary catalyst for the growth and diversification of the United Arab Emirates.
Our diverse family of more than 50,000 employees is made up of over 100 different nationalities. People from different backgrounds, with unique perspectives and wide-ranging skillsets, who share a collective responsibility: to enable and accelerate progress, both here in the UAE and across the globe.
Here at ADNOC, we go beyond business as usual. We do things differently, challenge convention, and embrace new ways of thinking. This is what defines and differentiates us. By working together every day, we're bringing energy to life. Abu Dhabi National Oil Company (ADNOC) was established on the 27th November 1971 to operate in all areas of the oil and gas industry in Abu Dhabi, United Arab Emirates (UAE). Since its establishment, ADNOC has steadily enhanced its competitive position through its sound business interest in 18 specialist subsidiary and joint venture companies in addition to educational institutions, known as the ADNOC Group of Companies.
Today, ADNOC manages and oversees oil production of more than 3.1 million barrels per day (bpd), ranking it amongst the top ten oil and gas producing companies in the world. In the last few years, significant achievements have been made in the expansion and development of gas fields to meet the growing needs and development plans of Abu Dhabi, and in our bid to support the Abu Dhabi Economic Vision 2030, which seeks diversification of Abu Dhabi's energy supplies. ADNOC is committed to recruiting the best talent the UAE has to offer, and accordingly UAE Nationals will be preferred. All expressions of interest will be treated confidentially.
JOB PURPOSE:
Manage delivery of transformation projects to time, cost and quality standards in response to the needs of the internal DM&T customer/functions and the business ensuring the delivery of the Directorate's vision while providing oversight into key projects, initiatives and Workstreams to meet Management's expectations. This involves understanding what transformations the business aims to achieve, manage project interdependencies, arrange and manage resources to deliver projects, assessing risks, monitoring progress, delivering end results and reviewing lessons learned.
Lead the transformation program to ensure that ADNOC DM&T has the organization and attitudes necessary to prosper in, what is becoming, a highly competitive and fast-moving commercial environment.
Provide efficient support and coordination services including contracts, quality, administration, employee relation, training and IT services to all Directorate's employees in accordance with ADNOC's policies and procedures. Includes monitoring its implementation as well as alerting management on potential risk and liability, quality matters and best utilization of Information Technology.
KEY ACCOUNTABILITIESTransformation Programs
Leadimplementation of key strategic transformation initiatives in line with DM&T Directorate's vision and current and future business needs.
Initiate DM&T's business transformation and productivity initiatives in a manner that systematically improves the Directorate's operational execution. Lead large scale change management initiatives across the Directorate with best practice methodology as a framework and requiring substantial re-engineering of current systems and processes.
Review and recommend enhancements to the current practices and work processes aiming at identification of gaps and issues.
Provide support in defining strategic overview of all priority projects with regards to delivery and alignment of activities to ensure their successful delivery against objectives and DM&T Directorate's mandate.
Plan the delivery of various transformation initiatives ensuring availability of process and competency enablers to allow for a nimble, agile and efficient project delivery process. Proactively steer initiatives, projects and teams to deliver against agreed objectives.
Manage and enhance the reputation and brand image of DM&T and ADNOC as a whole through effective internal and external strategic relationships.
Promote a performance driven culture through a robust corporate management system
Provide strategic support to key investment projects and support the delivery of high impact DM&T Director priorities that address critical subject matters of strategic and tactical importance.
Proactively guide program development for the DM&T initiatives from ideation and incubation to monitoring implementation.
Provide support in the implementation of the change management agenda in DM&T and ensure the team acts as an ambassador for the new direction
Communication & Relationship Building
Support the development and manage delivery of strategic, accurate and effective communication into and out of the DM&T Director's office.
Build collaborations networks cross functional teams to leverage their expertise and synergize business units and operations to achieve improvement in business processes
Be the catalyst for change by collaborating and working closely with functional peers, as well as business and government leaders in and outside the Directorate.
Strategic Business Support
Provide efficient support and coordination services including contracts, quality, administration, employee relation, training and IT services to all Directorate's employees in accordance with ADNOC's policies and procedures. Includes monitoring its implementation as well as alerting management on potential risk and liability, quality matters and best utilization of Information Technology.
Management
Plan and supervise the activities of the personnel and resources of the Department to achieve the Division objectives in an efficient and cost-conscious manner while ensuring implementation of approved operational plans for the Department in line with Division objectives.
Develop the knowledge, competencies and innovative spirit in the Department and support the establishment of Personal Development Plans (PDP's), Succession Planning and Talent pipeline within the Department in coordination with the Human Capability Group to continuously develop employees with emphasis on UAE Nationals to meet Emiratization targets.
Budgets and Operational Plans
Compile and provide input for preparation of the Division budgets and regularly monitor expenditure against approved the Department budget levels.
Investigate, highlight and reconcile any significant variances to ensure effective performance and cost control.
Policies, Systems, Processes & Procedures
Lead the implementation of approved Department policies, processes, systems, standards, procedures and internal controls in order to support execution of the Division work programs in line with Company and International standards.
Performance Management
Implement the Company Performance Management System for individuals within the Department in accordance with Company approved guidelines and continuously monitor the achievement of the Department KPIs related to the approved Annual Performance Management Contract and the Balanced Score Card.
Organisation Structure and Development
Review, develop and recommend the appropriate organisation structure for the Department that will best utilise human capital while proactively incorporating sustainability into the on-going work practices to meet the business objectives.
Innovation and Continuous Improvement
Encourage innovation, enhance employee motivation and support initiatives for implementation of Change Management to continuously improve operations and services.
Propose improvements in internal processes against best practices in pursuit of greater efficiency in line with ISO standards in order to define intelligent solutions for issues confronting the Department.
Health, Safety, Environment (HSE) and Sustainability
Support the institution of an HSE culture and ensure compliance with relevant HSE policies, procedures, systems & controls and applicable legislation and sustainability guidelines across the Department in line with international standards, best practices and ADNOC Code of Practices.
Ensure adequate HSE training and induction for all Department employees to meet HSE standards.
Management Information Systems (MIS) and Reports
Prepare all Department MIS and progress reports to provide accurate and timely reports and necessary information to Company Management to effectively manage the business.
Minimum Qualification
Bachelor's degree in Business Administration, Finance, Engineering or equivalent. MBA, CFA or equivalent certification.
Minimum Experience & Knowledge & Skills
15 years of relevant experience of which at least 6 years in positions of progressively increasing managerial responsibilities. Experience in oil & gas industry is strongly preferred
Excellent communication skills, cutting through complexity, making complex scenarios simple, and understood by others.
Demonstrable project management skills of projects that are short, mid and long-term and drive direct impact
Strong people management skills and ability to support in development of team members
Group Company: ADNOC HQ
Jan 13, 2022