ADNOC

Featured Employer
Abu Dhabi, United Arab Emirates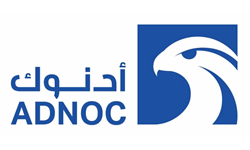 ---
ADNOC Group Overview:

ADNOC is one of the world's leading energy producers, and a primary catalyst for the growth and diversification of the United Arab Emirates.

Our diverse family of more than 50,000 employees is made up of over 100 different nationalities. People from different backgrounds, with unique perspectives and wide-ranging skillsets, who share a collective responsibility: to enable and accelerate progress, both here in the UAE and across the globe.

Here at ADNOC, we go beyond business as usual. We do things differently, challenge convention, and embrace new ways of thinking. This is what defines and differentiates us. By working together every day, we're bringing energy to life. Abu Dhabi National Oil Company (ADNOC) was established on the 27th November 1971 to operate in all areas of the oil and gas industry in Abu Dhabi, United Arab Emirates (UAE). Since its establishment, ADNOC has steadily enhanced its competitive position through its sound business interest in 18 specialist subsidiary and joint venture companies in addition to educational institutions, known as the ADNOC Group of Companies.

Today, ADNOC manages and oversees oil production of more than 3.1 million barrels per day (bpd), ranking it amongst the top ten oil and gas producing companies in the world. In the last few years, significant achievements have been made in the expansion and development of gas fields to meet the growing needs and development plans of Abu Dhabi, and in our bid to support the Abu Dhabi Economic Vision 2030, which seeks diversification of Abu Dhabi's energy supplies. ADNOC is committed to recruiting the best talent the UAE has to offer, and accordingly UAE Nationals will be preferred. All expressions of interest will be treated confidentially.

Job Purpose:

Perform activities related to investment origination, execution and monitoring, including developing and presenting complex financial models and business cases, conducting analyses (e.g. due diligence), providing deal related data, and conducting activities related to drafting investment stream documentation, detailed placement memorandums and service tenders. Additionally, liaise with relevant internal and external stakeholders (relevant internal Functions and external service providers), in order to realise investment objectives.

Key Accountabilities:
Review the business case and financial models of each investment project across capital projects and deals, ahead of submission to the Management Investment Committee for approval.
Develop and maintain complex financial models with supporting documentation (e.g. Assumptions register) for projects/deals to be used for simulations/forecasts.
Support finance teams from Group Companies in developing and enhancing complex financial models and business case presentations, in order to support investment decision making.
Present and provide advice regarding financial models towards relevant internal stakeholders.
Ensure all finalised project/deal financial models are internally consistent and quality assured, in line with the Group Economic Evaluation Guidelines.
Research and analyse main deal/project execution risks with material value impact, and provide recommendations to superior.
Coordinate with key internal stakeholders, including Legal, Compliance, Finance, Marketing & Sales, amongst others, for developing business cases and completing the deal requirements.
Responsible for the creation and delivery of high-quality research products
Participate in corporate transactions and long-term investment projects, and drive activities related to banks or consultants' engagements, financial modelling, due diligence and other value creation work streams.
Ensure the process and flow of investment project submissions to the investment committee is run smoothly.
Support in the development, enhancement, revisions and roll out within the Group Companies of the Group's Investment Governance Policies and Framework, in support of the Investment Planning and portfolio management process.
Support all aspects of transactions, through negotiation of term sheets, credit process, financial modelling, documentation, through to financial close
Develop and model complex scenario-based plans for the execution of each project/deal.
Identify optimal financial and investment structures across the Group's core and non-core operations/businesses, and support in the building of investment cases throughout deal cycle.
Liaise with internal/external members of deal execution teams, acting as a focal point for operational deal related matters (e.g. gathering information, scheduling meetings, etc.).
Support the Manager in realising the investment stream documentation, detailed placement memorandums and all service tenders.
Support the procurement, engagement and management of external consultants for relevant projects, as required.
Prepare relevant marketing materials.

Qualifications. Experience. Knowledge & skills:

Minimum Qualification
Bachelor's degree in Finance

Minimum Experience & Knowledge & Skills
8 years of experience relevant experience in investments, preferably within a financial services organisation or Energy Group

Professional Certifications

Group Company: ADNOC HQ

Jan 12, 2022