Orion Group

Featured Employer
Monaca, Pennsylvania, United States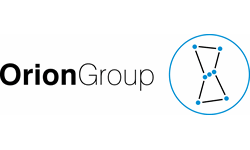 Company: Orion Group
Skills: Commissioning Engineer / HUC
Experience: 8 + Years
Education: Bachelors/3-5 yr Degree
Employment Type: Full Time Contractor
Salary: Negotiable
Location: Monaca, Pennsylvania, United States
---
CSU Deputy Area Lead
This is a temporary position and will report to one of the Area Maintenance Managers or Supervisors. The Maintenance Team is within a combined department consisting of: Engineering, Maintenance, Projects and Turnarounds.
The Commissioning and Startup Up (CSU) Deputy Maintenance Lead will be responsible for a wide range of readiness activities throughout CSU;
Deputy Maintenance Lead has a critical integration role in supporting the aspired culture and behaviors in the Asset team and building a functional working relationship between Production, Maintenance, and Engineering
The Deputy Maintenance Lead will be responsible to oversee progression and manage potential gap in delivery of Asset Maintenance milestones/deliverables in support of the overall Startup Plan.
Practically the Deputy Maintenance Lead will support the Area Maintenance Manager with any deliverable or work activity in which the Area Maintenance Manager is accountable.
Participate in the selection of personnel and in team building.
Support training and development of the Maintenance/Engineering team
Ensure Maint/Eng resources available for NOC/PSSR or area walkdowns, as necessary.
Positively interfacing and integrating with Project teams
Integrate work Maintenance processes and execution activities.
Lead multi-discipline collaboration efforts in support of gap closure, as necessary for applicable items.
Ensure MoC Maintenance team readiness for implementation/execution on discrete changes or temporary facilities (post-MOC approval)
Support assurance activities in Pre-commissioning such as steam blows, CW line cleanliness, Chem Cleaning, Air Runs, etc.…Support SURU planning and implementation with Area CSU Lead Area Maintenance Lead
Support/facilitate safety initiatives to include programs after block handover/CCC.
Support development and in delivering the plan; to include facilitate/lead critical activities after block handover/CCC.
Ensure Maintenance Readiness in support of Commissioning and Start-Up activities for units together with the CSU leads.
ACCOUNTABILITY
Participate in Daily, Weekly Meetings with Maintenance/Engineering to discuss threat, assign responsible party.
Ensure effective Maintenance team scope execution and support with issue resolution.
Interface with Rapid Response after block handover/CCC
Develop dashboards to support Maintenance/Engineering accountabilities to focus and act on the wildly important.
Support the development of PoD cadence and risk management after block handover/CCC.
Support continuous improvement efforts identifying and assisting the area iCSU team to manage potential risk.
Ensure PM program is executed per 90-day window.
ADDITIONAL RESPONSIBILITIES
The Deputy Maintenance Lead role is extremely dynamic and will be flexed as required to meet department/site objectives which may touch on any or all the following elements:
PM Planning
Parts identification, Material Master, and Bill of Material Setup
Safety Critical Equipment
Environmental Critical Equipment
Building and Maintenance shop fit out
Procedure and Job Aid writing
Permitting & Isolation Pack development
CSU work pack creation
Preservation verification
Quality checks
Training
Management of Change (MOC) readiness/review
MOC execution
Action item close out
Punch list close out and tracking
Package equipment walkdowns/assurance
Field Troubleshooting
Workshop Facilitation
Interpersonal skills, negotiating skills, mentoring, networking ability and ability to manage multiple interfaces with varying need and priority are critical to success in this position.
SKILLS & REQUIREMENTS
Prior applicable experience required (typical is 8-10 years minimum). Significant experience in Turnarounds or Project startup is preferred.
Knowledge of Maintenance Execution (ME) work process; particularly, planning, scheduling, and execution of work. Strong understanding of other Work Processes (RCM, EI, IPF, etc.)
Strong leadership, communication, and interpersonal skills. Must be able to deliver results through others.
Skilled in the use of SAP (CMMS).
Skilled in use of MS-Word, Excel, Outlook, Access, MS-Project, or has ability to learn and use these tools.
Strong background in either mechanical, electrical, instrument or major unit/equipment outage activities.
Able to conduct business conversations and communicate freely and effectively with all levels of the organization. Excellent verbal and written communication skills.
Demonstrated ability as a Team Player. Willingly offer and accept challenge and feedback on job deliverables.
Self-Starter. Able to perform work with little or no supervisor direction.
Able to lead a group of employees as well as work one-on-one to achieve business objectives.
Able to manage multiple tasks.
Demonstrates the Company's Core Values: Values and Respects All People, Integrity, Customer Focus, Excell
Our role in supporting diversity and inclusion
As an international workforce business, we are committed to sourcing personnel that reflects the diversity and values of our client base but also that of Orion Group. We welcome the wide range of experiences and viewpoints that potential workers bring to our business and our clients, including those based on nationality, gender, culture, educational and professional backgrounds, race, ethnicity, sexual orientation, gender identity and expression, disability, and age differences, job classification and religion. In our inclusive workplace, regardless of your employment status as staff or contract, everyone is assured the right of equitable, fair and respectful treatment.