Nabors

Featured Employer
Odessa, Texas, United States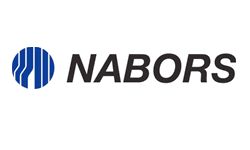 ---
Are you seeking an opportunity to show your exceptional skills and knowledge? Are you looking for a company which provides you with dynamic and challenging work environment every single day? If yes, look no further.... We are probing for individuals who are skilled, knowledgeable and are ready to work in a fast paced environment to deliver top notch solutions to cater business needs.

Company Overview
Nabors Industries owns and operates one of the world's largest land-based drilling rig fleet and is a provider of offshore drilling rigs in the United States and multiple international markets. Nabors also provides directional drilling services, performance tools, and innovative technologies for its own rig fleet and those of third parties. Leveraging our advanced drilling automation capabilities, Nabors' highly skilled workforce continues to set new standards for operational excellence and transform our industry.
Nabors is committed to providing equal employment opportunities to all employees and applicants and prohibiting discrimination and harassment of any type without regard to race, religion, age, color, sex, national origin, disability status, genetics, protected veteran status, sexual orientation, gender identity or expression, or any other characteristic protected by federal, state or local laws. This applies to all terms and conditions of employment including recruiting, hiring, placement, promotion, termination, layoff, recall, transfer, leaves of absence, compensation and training. To learn more about our Fair Employment practices, please refer to the Nabors Code of Conduct.

Nabors Drilling Solutions is an oil and gas service company and a division of Nabors Drilling Technologies USA, Inc. With offices in Alaska, North Dakota, North East, Wyoming, East/South/and West Texas, we are positioned to service both the North American and International marketplaces. Our workforce, like our technology, is rapidly expanding and looking for a qualified MPD Technician.
JOB RESPONSIBILITIES
An MPD Technician will be responsible for safely and efficiently performing diversified tasks relating to MPD equipment rig-up and rig down and to the continuous operation of the MPD / RCD equipment package including but not limited to choke operation, run hydraulics modeling and pressure monitoring. The Manage Pressure Drilling Technician directly reports to the geomarket /district area lead and to the Manage Pressure Drilling Supervisor.
• Performs field execution of MPD jobs in a safe, timely and efficient manner

• Practices safety awareness and environmental consciousness, and complies with all applicable QHSE guidelines. Follows prescribed MPD operational and safety procedures

• Actively participates in pre-job safety meetings

• Repair, overhaul and pressure testing where appropriate all MPD equipment including lines, valves, chokes and mud-gas separator

• Inspect all equipment used and perform preventive maintenance checks and service

• Maintain company issued tools and develop knowledge and skill in their use

• Extensive travel to customer's locations and field support of on-going operations will be required

• Work effectively as part of operational team in diverse drilling locations

• Through formal and on the job training develop the ability to safely and efficiently operate the MPD system and associated equipment.
MINIMUM QUALIFICATIONS
• 1-3 years minimum experience in manage pressure drilling or under balanced drilling
• High School Diploma or GED
PREFERRED QUALIFICATIONS
• 3-5 years' experience in manage pressure drilling or under balanced drilling preferred
• Valid Well Control Certified
ESSENTIAL SKILLS / PHYSICAL REQUIREMENTS / WORKING CONDITIONS
• This is a field rotational job with up to 35 days on rotational schedule, typically 4 weeks and 2 weeks off working 12 hr. shifts.
• Schedule flexibility may be required to meet Customer drilling schedules
• Valid Driver's License.