Calumet Specialty Products
Great Falls, Montana, United States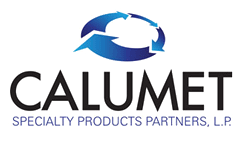 ---
Calumet Specialty Products Partners, L.P. (NASDAQ: CLMT) is a master limited partnership and a leading independent producer of high-quality, specialty hydrocarbon products in North America. Calumet processes crude oil and other feedstocks into customized lubricating oils, solvents and waxes used in consumer, industrial and automotive products and produces fuel products including gasoline, diesel and jet fuel.
PURPOSE AND ROLE:
This position is responsible for managing two major regulatory programs at the refinery; Waste Water Permitting and Compliance and Emergency Response for EPA programs including FRP/SPCC/SWPPP. The role will also serve as a backup for RCRA day to day compliance work, with on-call support requirements for the department generally.
Conduct compliance and project support for Waste Water management including project schedule, budget, system design, operation, regulatory agency coordination, and environmental consultant contracting and performance. The successful candidate must have strong oral and written communication skills, and the ability to effectively communicate technical information to non-technical stakeholders. While this role is an engineering role, there will be a significant field component for inspections, operational coordination, and waste water sampling among other monitoring duties.

JOB DUTIES AND RESPONSIBILITIES:
Manage Waste Water Compliance and Permitting

Manage Facility Emergency Response preparedness and training

Emergency Response Coordination and Field Response

BWON, QQQ, and Sewer system compliance program

Interface with regulatory agencies for routine reporting and inspections

Summarize data and write technical reports

Assist with reviewing and organizing data and program documentation

Other tasks associated with the Clean Water Act, MT DEQ environmental regulation, and/or other Federal, state, and local environmental regulations and policies

Incident investigation participant and corrective action Lead for Env. issues

Chemical inventory and storage management

SPCC/SWPPP technical management and program implementation

RCRA Waste backup

Other requirements as assigned
REQUIREMENTS:
Bachelor's degree in Environmental Science/Engineering or other related technical field with supporting experience

Proficiency in MS Office computer software (Word/Excel/PowerPoint/Outlook/Access)

Well-developed organizational and communication skills

Ability to perform work outside under variable weather conditions

Ability to work on multiple projects simultaneously and in an organized fashion

Available to work full (9-hour) days with periodic days up to 12-hour shifts
PREFERENCES:
5+ years of experience working in a related field

Familiarity with database usage
Prior refinery experience
NECESSARY ATRIBUTES:
Clean Water Act compliance and permitting experience

Knowledge of latest federal requirements and awareness of EPA enforcement initiatives relating to refineries.

Excellent written and oral communication skills
Regulatory Agency Interactions including audit and inspection experience
Experience with direct measurement and sampling equipment
Data analysis for WW sampling
Salary and benefits commensurate with experience.
We are an equal opportunity employer. Minority/Female/Disabled/Veteran
Except where prohibited by state law, all offers of employment are conditioned upon successfully passing a drug test.