Global Energy Ventures
Onshore/ Offshore West Africa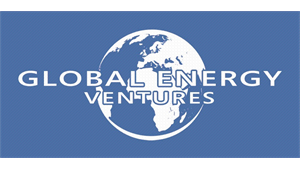 Company: Global Energy Ventures
Skills: Production Operator, Heavy Machinery Operator
Other Skills: Equipment Operator
Experience: 1 + Years
Education: High School/Secondary
Location: Onshore/ Offshore West Africa
In order to apply for this position, applicants MUST meet the following criteria. If your resume does not match these criteria, you will not be able to apply for this position.

Located in region: Europe
---
Scope of Responsibilities
• Person responsible for providing technical expertise in support of all work.
Primary Duties
• Operate ASSET mobile crane, forklifts and portable or fixed lifting equipment as required to facilitate efficient operations
• Carrying out daily/pre-operation checks of all lifting equipment as per the maintenance program scheduling
• Ensuring all operations have been suitably risk assessed and toolbox talks held as appropriate
• Liaise with all offshore departments and deck crew to plan all lifting operations
• Perform all planned maintenance activities as per the SAP CMMS maintenance plan provided by supervisors. All lifting equipment shall be thoroughly examined at intervals in line with Client requirements
• Supervise maintenance activities and personnel for all other maintenance and repair activities on the FPSO and offshore platform
• Perform minor breakdown repairs and liaise with Site Lifting Competent engineer and Contract Support engineer to ensure availability of necessary tools, equipment, and consumables to perform the repair
• Raise necessary work orders for remedial works resulting from the planned maintenance routines or inspections
• Ensure all necessary spares requested are available on the ASSET to implement upcoming routines
• Control maintenance schedules, data, and history via the Maintenance Management System (SAP)
• Ensure valid equipment history is input and maintained in the Client Maintenance Management System (SAP) following maintenance and modification activity
• Support Equipment OEM to perform detailed examinations of all lifting equipment
• Support Client Site lifting coordinator or engineer for cargo movement
• Will be expected to work reasonable overtime or shifts to meet urgent business requirements, peak workloads, and abnormal level of absence or temporary staff shortages.
• Hold a valid certificate that meets local regulatory requirements
• Ensure all equipment have valid Certifications and adhere with Client requirements and procedures prior to use
• Manage and ensure an agreed communication method is established with the Banksman prior to undertaking the lift (radio/hand signals)
• Confirm the Load weight and appliance setup is in accordance with OMS requirements, local legislation, the manufacturer recommendations, and the approved Lifting Plan
Job/Cost Impact
• Cost / Delivery impact situations are reviewed by the supervisor
Decision Making Authority
• Decision limited to the scope of project specifications shall be consulted with supervisor on key decisions that will impact cost or project scope
• Have good HSE knowledge and able to recognise unsafe working practices or conditions and take steps to rectify them.
• Plans and executes own work program and sets goals accordingly
Start date - Q1/2023
Work will be located in West Africa