Petroplan

Featured Employer
Baton Rouge, Louisiana, United States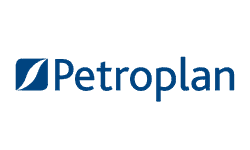 Company: Petroplan
Skills: Planner / Scheduler
Experience: 10 + Years
Education: High School/Secondary
Salary: Negotiable
Location: Baton Rouge, Louisiana, United States
---
Works to improve the productivity and efficiency of Maintenance resources and plant assets by eliminating potential delays and reducing downtime of plant and equipment through effective planning, scheduling and preparation of mechanical and electrical work.
Provides general assistance to the Maintenance Department with the use and development of the Methanex USA Computerized Maintenance Management System (CMMS).
Plan and evaluate critical resources for high priority Maintenance work (emergency work and outages) and support the integration of the procurement function to the effective execution of Turnarounds.
POSITION RESPONSIBILITIES
Ensures that accurate plans are developed for the execution of maintenance work, planned or unplanned outages, and turnarounds.
Determines the appropriate level of planning required for urgent or high priority work and ensure that effective detailed plans are developed including identification of resources; spares parts, materials, documentation, statutory requirements and other special requirements are identified.
Interact actively with Operations and requester groups to get the details about the scope of work and relevant information to get the work planned.
Identifies and creates PRs for any outside services needed to execute work, along with scheduling and seeing through that any pre-entry site requirements are met.
Places orders for all known stock and non-stock items and reflect delivery times within the plan. Follow up material verification required prior to execution commencing.
Assists Mechanical Supervisor, Rotating Equipment Supervisor, I&E Supervisor, Pipefitters, Welders, Millwrights, and I&E Technicians by providing support in the coordination of additional resources, materials and parts if scope changes during execution of work.
Reviews job audit forms of planned versus actuals for standard work plans to gauge accuracy of estimations and identify actions for continuous improvement.
Provides assistance to Maintenance Supervisors during execution of work, coordinating any additional requirements and updating plans accordingly to reflect changes in scope as required.
Ensures that accurate contingency plans are developed to allow for efficient mobilization of resources to execute work and reduce plant risk during times of planned and unplanned plant shutdowns without extending duration of downtime.
Plans efficiently to ensure timely availability of planned work for execution.
Reviews and maintains outage backlogs.
Integrate, review and support the procurement strategy for the turnaround executions.
Review the turnaround materials and services plan and work with the procurement team in serve as a liaison with the execution team in the implementation of the plan.
Backfills for Maintenance Planners.
Ability to lead all planning efforts for planned/unplanned outages and special projects.
Interact with Operations to prioritize outage work scope based on material and resource availability.
Ability to prioritize task in a fast-paced environment.
Development of vendor relationships to be able to source material and or resources in a timely manner.
Liaise with Procurement and Warehouse in order to efficiently expedite material and resources.
Updates BOM's and the job plan list in the CMMS database with changes identified by system users or as a result of plant modifications.
Acts as a resource in CMMS functionality and identifies opportunities for the Maintenance Department to extend its use of the system.
Interact with Maintenance Scheduler to assure enough planned work is available for weekly scheduling of craft available man hours.
Interact with Scheduler to assist with developing planned or unplanned outage schedules along with Turnaround schedules.
Assist Turnaround Scheduler with schedule and resource optimizations by knowledge of planned work along with schedule logic.
Contributes to the organizational vision of Global Methanol Leadership and as a team member demonstrates the core values of integrity, trust, respect and professionalism.
Conducts all business in a manner which supports the Responsible Care® ethic.
Assures Safety is #1 priority when planning work and creating job packages.
Other duties as assigned by the Supervisor and/or Manager.
Establish and demonstrate behaviors that deliver Excellence in Safety, Quality and Service.
Responsible for ensuring awareness of all controlled documents relating to this position as per Document Awareness Report from Document Management Database.
Participates in local and global teams to execute specific projects, or to foster and develop the corporate use of CMMS's.
Contributes to the 'operational excellence' for Methanex USA as an effective member of the Maintenance Department.
POSITION QUALIFICATIONS
High School Diploma or equivalent required.
10 years experience in a mechanical or electrical trade within a chemical manufacturing environment.
5 years in a Planning role desired.
Ability to read and interpret plant/equipment drawings and specifications.
Able to effectively communicate with a wide cross section of people.
An understanding of Maintenance/Turnaround job planning and scheduling techniques.
Strong knowledge of work management processes, labor estimating, resource balancing, etc.
Good working knowledge of facilities equipment as well as Operations and Maintenance requirements.
Ability to read and understand blueprints and/or schematic diagrams.
Good organization skills and technical writing ability.
Demonstrated ability for independent decision-making.
Experienced with Industrial Maintenance practices and systems.
Must have the ability to overcome obstacles and have the organizational skills necessary to complete assignments in a timely manner.
Expert user of Microsoft Office products.
Experienced user of Computerized Maintenance Management Systems. Development and configuration experience would be an advantage. Previous Maximo use would be an advantage.
Familiarity with work scheduling software such as Microsoft Project or Primavera.
About Petroplan
Petroplan is the trusted, specialist global Talent Solutions partner of choice for employers and professionals in the Energy sector. Since 1976, Petroplan has been here to help people like you make the most of the opportunities available and find the best fit for you as an individual.
Over 10,000 placements in more than 55 countries for over 550 clients across 65 disciplines.
In an industry where skilled and experienced professionals are increasingly sought after resource, we appreciate the true value of what you have to offer. What's more, we understand that different things are important to different people in today's world of work - it's about making exactly the right connections for you as an individual.
Our reputation for contractor and candidate care, understanding what makes you tick, and finding you the best match is second-to-none. We understand the industry inside-out and seek to understand YOU and your motivations in the same way. We take the time to evaluate your individual strengths, understand the most important things to you, and establish exactly what you're looking for from your next role.