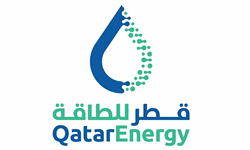 ---
Department
FIRE PROTECTION & RESPONSE PLANNING

Title
ASSET & LOGISTICS SUPERVISOR ( Mechanical & Fire Materials )

Primary Purpose of Job
Plan and deploy appliances, equipment and materials required for fire response. These include fire trucks, fire pumps, lifting and logistical support equipment, breathing apparatus including but not limiting to items such as bulk foam, high volume hose lines.

Education
• Degree in Mechanical Engineering or equivalent from an internationally recognised institution.

Experience & Skills
• At least 10 years working experience with at least 5 years in planning, maintenance of appliances, equipment and materials used in Fire Operations.
• Experience with heavy vehicle or heavy plant workshop where the employee will maintain vehicles and equipment including procurement of spares, maintaining stock levels in stores, planning preventative maintenance, corrective maintenance.
• Able to work independently with effective interpersonal and collaboration skills.
• Strong problem solving and trouble shooting skills. • Experience on condition monitoring and failure analysis techniques desirable.