QatarEnergy

Featured Employer
Qatar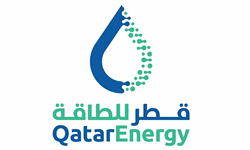 ---
Department
HEALTH, SAFETY & ENVIRONMENT (OFFSHORE)

Title
SR. PROCESS SAFETY ENGINEER

Primary Purpose of Job
To review, evaluate and oversee implementation of the Safety Management System in particular related to Process Safety and related safety activities and initiatives for Offshore Operations and Technical Group departments on existing plants/facilities, facility modifications and new projects. Participate in design reviews of new facilities or upgrades; and consulting on process safety related issues, including risk assessments, investigating the root causes of incidents, and developing measures to avoid future losses.

Education
• Bachelor Degree in Chemical Engineering or equivalent from recognized educational institute.

Experience & Skills
• Minimum 10 years post graduate experience in Design/consulting Field and operation/maintenance on process with at least 7 years in Process safety within the Oil & Gas /Petrochemical Industry.
• Recognised Safety Course (NEBOSH certificate or equivalent)
• Diploma in Safety Management or Risk Management.
• Adequate Industry recognized HSE Training Auditor Training Certificates.
• Possess a good knowledge of written and spoken English.
• Ability to perform field inspections, risk assessment and review/prepares proposals.
• Demonstrate a working knowledge of International process safety and loss prevention engineering and safety standards.
• Demonstrate a working knowledge of Quality Management principles and practices.
• Computer literate in mainstream Office products have had exposure to online management, document and maintenance systems including SAP.