Weatherford

Featured Employer
Redcliff, Alberta, Canada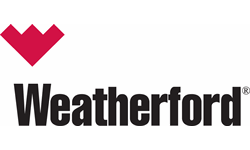 ---
Overview

Weatherford is the leading wellbore and production solutions company. Operating in more than 80 countries, the Company answers the challenges of the energy industry with its global talent network of approximately 20,000 team members and 600 locations, which include service, research and development, training, and manufacturing facilities. Visit weatherford.com for more information or connect on LinkedIn , Facebook , Twitter , Instagram , or YouTube .

We're looking to the future with a clear vision and a strong mission.

Our goal is to address the headwinds facing the industry, revolutionize the oilfield with digital technology, integrated solutions, and world-class talent.

We accept every challenge for the benefit of our Company, our industry, and the world. Our technology leadership delivers solutions that rise to every occasion, supply the best outcomes in each operation, and give power to all customers.

Weatherford offers competitive compensation, a comprehensive benefits program and opportunities for on-going training and career development. VEVRAA Federal Contractor - Priority Referral Requested.

Weatherford is an Equal Opportunity Employer Females/ Minorities/ Veterans/Disabled and gives consideration for employment to qualified applicants without regard to race, color, religion, age, sex, sexual orientation, gender identity, national origin, disability or protected veteran status.

Responsibilities

Pump Technicians are responsible for repairing, refurbishing, and testing Progressive Cavity Pumps according to customer and company specifications. Technicians will become familiar with the subsequent procedures and operations. Specific requirements for successful competency at this job level will include a willingness to become oriented to the business with the goal of becoming proficient and competent at repairing various types of pumps used by customers in the oilfield industry.

DUTIES & RESPONSIBILITIES: (not listed in any particular order)
Repair and refurbishing of Progressive Cavity (PC) Pumps
Drive to field locations to deliver PC Pumps to customers (if applicable)
Compliance with all Weatherford safety regulations and company policies
Working overtime as required to meet customer demands
Safely operate various tools required to build and repair pumps: grinder, pipe threader, chop saw
Operate skid steer (where applicable) and forklift in shop and yard area's
Work independently and part of a team
Compliance with all safety regulations and company policies
Wear job/task appropriate PPE at all times. Maintain PPE in a clean and serviceable manner.
Ensure all regulatory and safety training certification stay up to date for example but not limited to Forklift, Overhead Crane and Rigging, H2S, First Aid and customer location requirements.
Remain current with and commit to the effective and timely use of the Weatherford Operational Risk Management policies, procedures, documents and tools.
Perform tasks ensuring correct use of all tools and equipment. Know a tools function and how to use/operate the tool in a safe manner.
Periodically sign into EMPLOYEE connect and WCAP to check for any outstanding courses or policies that have been assigned and complete these.
Wear job/task appropriate PPE at all times. Maintain PPE in a clean and serviceable manner.

Qualifications
Must Be Mechanically Inclined
Ability to communicate in English both written and spoken
Working level of literacy: must be capable of reading manuals and work instructions and understand the content.
Successful completion of high school or equivalent
5 years' experience in a similar role
Excellent customer service skills
Proven track record in problem solving
Excellent attention to detail
Previous experience working in a fast-paced environment with competing demands
Must Be Willing to Take Call
Must Be Willing To Work Overtime.