Weatherford

Featured Employer
Vadodara, Gujarat, India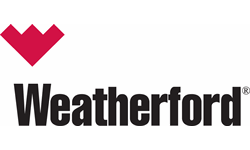 ---
Overview
Weatherford is the leading wellbore and production solutions company. Operating in more than 75 countries, the Company answers the challenges of the energy industry with its global talent network of approximately 17,000 team members and 380 operating locations, which include service, research and development, training, and manufacturing facilities. Visit weatherford.com for more information or connect on LinkedIn , Facebook , Twitter , Instagram , or YouTube .
We're looking to the future with a clear vision and a strong mission.
Our goal is to address the headwinds facing the industry, revolutionize the oilfield with digital technology, integrated solutions, and world-class talent.
We accept every challenge for the benefit of our Company, our industry, and the world. Our technology leadership delivers solutions that rise to every occasion, supply the best outcomes in each operation, and give power to all customers.
Weatherford offers competitive compensation, a comprehensive benefits program and opportunities for on-going training and career development. VEVRAA Federal Contractor - Priority Referral Requested.
Weatherford is an Equal Opportunity Employer Females/ Minorities/ Veterans/Disabled and gives consideration for employment to qualified applicants without regard to race, color, religion, age, sex, sexual orientation, gender identity, national origin, disability or protected veteran status.
Responsibilities Roles & Responsibilities SAFETY, SECURITY & COMPLIANCE
Maintains safety and service quality as immediate priorities when working across all areas of the business.
Maintains the highest standards of corporate governance, ensuring that all activities are carried out ethically and in compliance with Company policies and procedures, relevant laws, regulations, standards and industry practices.
QUALITY
Know and understand companies Quality Policy and comply with all requirements of the Quality Systems Manual (QSM), Operating and Technical Procedures and Workplace Instructions and ensures awareness of applicable QSM requirements including quality policy, quality objectives, and the role of personnel to support the QSM.
OPERATIONS CAPABILITY
Perform Hoshin Karin Process and A3 thinking
Develop and drive Value Stream Mapping (VSM), including developing VSM continuous improvement road maps and action plans
Identify, create, and sustain standard processes throughout the organization
Implement Shop Daily Management (SDM).
Identify process improvement opportunities in collaboration with other functional leaders, employees and customers and categorize opportunities as improvement vs action activities, projects, or kaizen events.
Facilitate lean daily management, promote initiatives to create Lean culture including Gemba walk, 5S/visual management.
Develop, deploy and sustain lean manufacturing processes.
CLIENT COMMUNICATION
Provide plant leadership with awareness, knowledge and guidance of Lean and/or Six Sigma principles, methodologies and tools to support achievement of business objectives.
Maintains effective level of communication with a broad range of stakeholders in order to plan activities to support business requirements.
Ensure alignment and communication within Product Lines and Operations.
FINANCIAL
All employees have an accountability to the organisation to be financially responsible whether they are in charge of a function budget or simply their own expenses
Costs incurred should be within approved budget and processed within agreed time frames and following the relevant financial policy and procedure
PEOPLE & DEVELOPMENT
Teach various sections of the lean training curriculum.
Mentor, influence and develop potential lean practitioner candidates.
Knowledge, Skills & Abilities REQUIRED
Advanced knowledge and the ability to teach VSM, 6S, 5Why, TPM, Standard Work, Mistake Proofing, SIPOC, Process Mapping, Kanban, SMED, Types of Waste & Waste Reduction, Visual Management, Shop Floor Management, Hoshin Planning, Cellular Manufacturing, PDCA and/or DMAIC cycles
Excellent leadership traits with the ability to inspire and motivate the people around you.
Demonstrated ability to lead and effectively communicate at all levels from the shop floor to senior management.
Hands- on, energetic person who spends time on the shop floor working to engage & sustain employees in a Lean culture
The ability to be an "ambassador of change"
Strong organizational and computer skills, including experience in MS Office and manufacturing software
The ability to shift priorities and manage time in a fast-paced environment
Tenacious in learning the specifics of the business
Strong training and presentation skills
Qualifications Experience & Education REQUIRED
Bachelor of Science degree in Industrial, Mechanical, Manufacturing or Electrical Engineering required
Minimum of 10 to 15 years of experience in lean manufacturing as a continuous improvement leader, lean lead, black belt, or similar role
Proven experience as Kaizen Facilitator
Successful practical experience in VSM, 5S, 5Why, TPM, Standard Work, Mistake Proofing, SIPOC, Process Mapping, Kanban, SMED, Types of Waste & Waste Reduction, Visual Management, Shop Floor Management, Hoshin Planning, Cellular Manufacturing, PDCA and/or DMAIC cycles.
PREFERRED
Experience working in oil & gas industry
Experience working in a manufacturing environment