QatarEnergy

Featured Employer
Qatar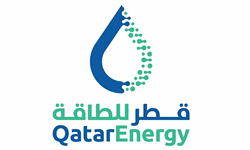 ---
Department
HSE (RLIC)

Title
INDUSTRIAL HYGIENE OFFICER

Primary Purpose of Job
• Ensure the identification, evaluation and control of potential hygiene hazards within the workplace.
• Iimplement and /or adhere to requirements to manage risk and minimize potential hygiene liabilities arising within and outside the work environment.

Education
• Bachelors Degree or Diploma in Occupational and/or Public/Environmental Health/ Science/Industrial Hygiene (essential).
• Certification as Industrial Hygienist (CIH) (preferred).
• If applicable, maintain license to practice in the State of Qatar (essential).

Experience & Skills
• Minimum of 5-8 years experience as Occupational/Industrial Hygienist within an Occupational/Public Health environment (essential). Preferably in an Oil and Gas Industry.