Saudi Aramco
Saudi Arabia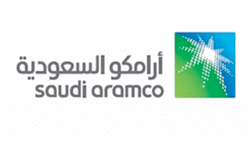 ---
Aramco energizes the world economy.

Aramco occupies a unique position in the global energy industry. We are the world's largest producer of hydrocarbons (oil and gas), with the lowest upstream carbon intensity of any major producer.

With our significant investment in technology and infrastructure, we strive to maximize the value of the energy we produce for the world along with a commitment to enhance Aramco's value to society.

Headquartered in the Kingdom of Saudi Arabia, and with offices around the world, we combine market discipline with a generations' spanning view of the future, born of our nine decades experience as responsible stewards of the Kingdom's vast hydrocarbon resources. This responsibility has driven us to deliver significant societal and economic benefits to not just the Kingdom, but also to a vast number of communities, economies, and countries that rely on the vital and reliable energy that we supply.

We are one of the most profitable companies in the world, as well as amongst the top five global companies by market capitalization.

Job Description

We are seeking an experienced Subsea Engineer to work within the Marine Operations Division, and will lead the planning, engineering and delivery of key subsea tasks to deliver safe and efficient vessel operations.

The purpose of the role is to provide subsea services to offshore customers, such as diving and ROV operations, such as underwater inspections, repairs, maintenance and construction. You will be responsible for providing an advanced/higher level of technical expertise and support in resolving complex technical issues related to subsea operations.

Duties & Responsibilities

You will be required to perform the following:-
Provide the main interface between diving operations and their customers, when developing the detailed procedures, equipment lists and any other relevant requirements.
Lead the onshore planning and offshore execution of subsea operations.
Act as the focal point for all SOW reviews, design review and Saudi Aramco engineering compliance.
Ensure all subsea work is in full compliance with the Saudi Aramco's Marine Operations Manual and internally recognised Marine Guidance Documents.
Perform the role of Client Worksite Representative offshore when necessary, ensuring that the intervention contractor is provided with the correct site information, and that the site is safe to use by identifying known hazards, and ensuring appropriate barriers and isolation devices are put in place for interventions.
Provide technical input to any development projects, supplying functional guidance to engineering contractors on discipline specific matters, to ensure that work, of a quality to meet Aramco standards, is produced in a timely and cost-effective manner.
Provide a consistent Saudi Aramco technical point of contact for all subsea project contracts.
Provide technical input for any decommissioning or new projects when necessary.

Minimum Requirements

As the successful candidate you will hold a Bachelors degree of Science in Engineering from a recognized and approved program.

You will have nine years experience in oil/gas and refining fields (preferable experience in project management or design if possible.

The other requirements as listed:
You will have knowledge of engineering practices & economic principles
You must have Calculation methods, design details, US/Aramco Codes, Standards & Specifications
The knowledge of KPI development and Management of Change is a requirement
The professional certificate for Fundamental of Engineers (FE) and Project Management Professional (PMP) is preferred
You will be fluent in written and oral English

Working environment

Our high-performing employees are drawn by the challenging and rewarding professional, technical and industrial opportunities we offer, and are remunerated accordingly.

At Aramco, our people work on truly world-scale projects, supported by investment in capital and technology that is second to none. And because, as a global energy company, we are faced with addressing some of the world's biggest technical, logistical and environmental challenges, we invest heavily in talent development.

We have a proud history of educating and training our workforce over many decades. Employees at all levels are encouraged to improve their sector-specific knowledge and competencies through our workforce development programs - one of the largest in the world.