QatarEnergy

Featured Employer
Qatar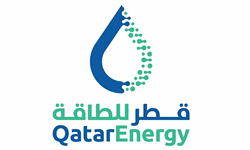 ---
Department
LEGAL

Title
SR. TRADING SURVEILLANCE OFFICER

Primary Purpose of Job
The Sr. Trade Surveillance Officer ensures that trading at all times operates in accordance with the requirements of the law, QatarEnergy's policies and procedures and commodities trading regulations as applicable to QatarEnergy's trading's activities. Furthermore, and under the direction of the Head (Compliance), advise on the scope and application of relevant energy commodities trading regulations, implement trading compliance programs and associated training and perform compliance monitoring and surveillance.

Education
Bachelor's degree in Business Administration, Economics, Finance, Law or equivalent, from an internationally recognized university. Postgraduate degree is not required but is attractive.

Experience & Skills
- At least 8 years of energy commodities trading legal or compliance experience; - Familiar with trade surveillance IT systems and software such as BEHAVOX and Market Abuse Trade Surveillance (SMARTS) or similar; - Experience of regulatory compliance matters three (3) years or more with either i) a commodity securities regulator; or ii) in LNG with a major bank or trading company, NOC, or IOC; - Thorough and up to date knowledge of, and experience managing regulatory requirements affecting international energy commodity trading (REMIT, EMIR, MiFID, Dodd Frank) and trading venues rules; - Knowledge of trade & shipping law will be and added advantage; - Advanced analytical skills with the ability to assimilate complex compliance and governance matters and to provide practical advice to non-lawyers; - Effective communication skills; - Work under supervision and collaboratively as team player with members of Legal Department, as well as other stakeholders; - Advanced expertise and skills in word and data/information processing, incl. MS Office software applications (Word, Excel, and PowerPoint); - Highly motivated, proactive, organized and self-disciplined.