Petroplan

Featured Employer
Baton Rouge, Louisiana, United States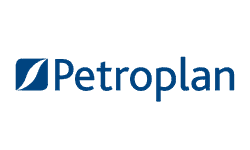 Company: Petroplan
Skills: Mechanical Engineering
Experience: 5 + Years
Education: Bachelors/3-5 yr Degree
Salary: Negotiable
Location: Baton Rouge, Louisiana, United States
---
Responsible for providing plant equipment maintenance strategies, systems and engineering advice to allow the Maintenance Department to cost effectively achieve plant availability and reliability requirements, comply with all relevant and statutory legislation and meet the requirements of all internal standards and procedures.

POSITION RESPONSIBILITIES
Works under general direction from the Reliability Supervisor and is responsible for ensuring equipment is properly designed, selected and installed based on a life-cycle philosophy of an asset.
Collaborates with Operations personnel in troubleshooting problems from a mechanical perspective and provides guidance and training as appropriate to promote proper operation and maintenance of pressure vessels, storage tanks and piping systems.
Maintains and improves plant reliability through identifying/correcting operational reliability opportunities.
Collaborates with Maintenance and Reliability groups to identify and correct bad actors, drive root cause failure analysis, meet mechanical integrity requirements and implement preventive/predictive maintenance programs.
Provide expertise for turnarounds from a mechanical operations perspective. Helps to set strategies, schedules, objectives, manage scope and operational services as requested.
Accountable for documentation of files, records, databases and drawings and utilizing other functional groups as applicable.
Accountable for creating preventative maintenance plans. Validate the frequencies and required time needed to complete PM work, with assistance from the appropriate personnel (i.e., Planners, Craft Supervisors, etc.), and enter in Maximo.
Serves as the focal point for developing and monitoring Key Performance Indicators (KPI) for the Maintenance department.
Ensures that equipment is performing effectively and efficiently.
Establishes and monitors program for critical equipment analysis and condition monitoring techniques.
Reviews deficiencies noted during corrective maintenance activities to continually evaluate the effectiveness of preventative and predictive maintenance programs.
Provides technical guidance for Maximo usage to ensure the type and amount of data collected meets the needs of the plant maintenance strategy.
Maintains and advises on the use and disposition of stock items, tool crib and rental equipment to ensure the right parts and resources are available at the right time.
Promotes equipment standardization to reduce the amount of needed spare parts, amount of training necessary and reduce the maintenance budget.
Consults with Maintenance Technicians on technical problems including advanced troubleshooting and equipment redesign.
Ensures compliance with all applicable pressure equipment, pipeline and statutory requirements.
Assists with the development of the long-term maintenance strategy.
Facilitates investigation to determine root cause of failure for serious, major and potentially major reliability incidents.
Develops and maintains equipment repair, inspection, construction and selection standards.
Reviews engineering design packages to ensure all maintenance requirements are met.
Provides input into the capital and major maintenance plan.
Prepares and executes Process Change Requests (PCRs) as required.
Aids in the design review of any temporary leak repairs and piping systems.
Assists with other disciplines (Rotating, I/E, etc.) as required.
Performs other work as assigned.
Contributes to the organizational vision o Leadership and as a team member demonstrates the core values of integrity, trust, respect and professionalism.
Conducts all business in a manner which supports the Responsible Care® ethic.
Networks with other sites to the mutual benefit of all sites.
Participates as a member of the Global Team.
Responsible for ensuring awareness of all controlled documents relating to this position as per Document Awareness Report from Document Management Database.
Contributes to the 'operational excellence' for as an effective member of the Maintenance department.

POSITION QUALIFICATIONS
Bachelor's Degree in Engineering, Mechanical Engineering preferred; or other relevant Engineering discipline.
5 years experience with large static equipment (Vessels, Heat Exchangers).
5 years Maintenance/Reliability Engineering experience.
Experience with development and implementation of Maintenance Equipment Strategies.
Experience with Predictive and Preventative Maintenance Programs.
Basic AutoCAD or any other tool to develop drafting.
Experience with Root Cause Analysis.
Knowledgeable in computer software such as MS Excel, MS Word, and Maximo (or other similar ERP).
Experience in internal consulting and presentations, including strong interpersonal communication skills.
Effective analytical and problem-solving skills and the ability to formulate and communicate sound recommendations.
Excellent decision-making skills.
Effective verbal and written communication skills.
Good learning agility.
Self-motivated, Innovative and Flexible.

About Petroplan

Petroplan is the trusted, specialist global Talent Solutions partner of choice for employers and professionals in the Energy sector. Since 1976, Petroplan has been here to help people like you make the most of the opportunities available and find the best fit for you as an individual.

Over 10,000 placements in more than 55 countries for over 550 clients across 65 disciplines.

In an industry where skilled and experienced professionals are increasingly sought after resource, we appreciate the true value of what you have to offer. What's more, we understand that different things are important to different people in today's world of work - it's about making exactly the right connections for you as an individual.

Our reputation for contractor and candidate care, understanding what makes you tick, and finding you the best match is second-to-none. We understand the industry inside-out and seek to understand YOU and your motivations in the same way. We take the time to evaluate your individual strengths, understand the most important things to you, and establish exactly what you're looking for from your next role.