Petroplan

Featured Employer
Baton Rouge, Louisiana, United States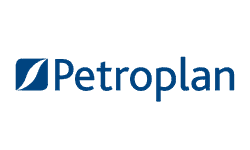 Company: Petroplan
Skills: Process Control
Experience: 5 + Years
Education: Bachelors/3-5 yr Degree
Salary: Negotiable
Location: Baton Rouge, Louisiana, United States
---
Manages DCS Projects using DCS engineering expertise and appropriate resources to ensure work is completed safely, in a cost-effective manner, within budget and schedule, and to required standards.
Manages the maintenance and development of standards, procedures and relevant documentation. Ensures the maintenance, storage and distribution of DCS critical drawings are properly controlled.
Provides expert knowledge, advice and direction to management and co-workers on configurable control systems and Supports Operations and Maintenance daily with advice and actions on DCS, ESD/SIS and control loop issues.
Develops and maintain the design, modification, security and reliability of all configurable process control systems and communication systems used to operate production facilities. Ensures control system cybersecurity best practices are followed.
Supports any major projects which affect control systems in all engineering phases including FEED, detailed engineering and commissioning.
POSITION RESPONSIBILITIES
Ensures all assigned DCS and Instrumentation Projects are managed such that the safety, quality, cost and schedule targets are achieved.
Ensures the assigned projects are implemented in accordance with Project Standards and the plant Management of Change (MOC) process.
Manages the assigned DCS Project worklist to meet customer requirements.
Ensures all scopes of work for assigned DCS Projects covering detailed design, preparation of purchase specifications and preparation of construction packages are accurate, sufficient and clear.
Provides expertise and specialist DCS engineering knowledge.
Develops technical memos and provides technical advice and assistance as required to the Project group to allow the development of detailed engineering scopes of work and designs.
Ensures appropriate hazard and risk reviews are conducted for assigned DCS related projects and all issues identified are actioned.
Coordinates commissioning of assigned DCS Projects with Operations.
Manages the assigned tender and awards contracts in conjunction with the Purchasing team for detailed design, preparation of purchase specifications and preparation of construction packages and construction.
Ensures all DCS drawings and documentation are controlled according to the Methanex Geismar procedures and standards.
Provides project support by taking a lead role in Engineering during the design, construction and start-up phases of the project including configuration of DCS, ESD and PLC software, implementing advanced process control, leading loop checks and control system simulations.
Responsible for setting up the alarm management system, sequence of events recording system and the DCS trending packages.
Develops and verifies QAQC documentation for the punch list and turnover packages.
Provides technical assistance and leads the investigation and correction of incidents related to the control systems.
Provides control system tuning and troubleshooting services to the Operations group.
Assists with plant instrumentation issues including AMS, loop tuning and basic instrument calibration.
Upholds DCS technical excellence for the Methanex USA operations.
This individual will have a role in TAR Management and Knowledge Management, relevant to control systems.
Sets and maintains standards for selection of configurable process control systems and the design, installation and maintenance of the software and documentation.
Develops and maintains systems to guarantee the security of all system software. Develops and tests recovery plans to restore systems in the event of failure or disaster.
Develops and maintains maintenance plans to ensure the systems hardware and software are operating with optimal efficiency and reliability.
Conducts investigations for all system failures and identify the system modifications, upgrades or changes required to prevent these.
Provides technical advice and assistance to the I/E Supervisor and I/E Technicians and the Operations department on configurable control systems.
Directs the Operations department in the development of operational procedures relating to configurable systems.
Maintains an overview of current and future technology trends making recommendations for system enhancements or replacements which are financially justifiable.
Provides input into strategic plans which address the economic life cycle of installed systems.
Develops operating budgets for designated areas and proposes capital budget items as required.
Maintains key relationships with system vendors to ensure specialist services are available when required.
Ensures Methanex Cybersecurity Policy is adhered to on DCS and ESD systems.
Maintains an up-to-date alarm philosophy based on current configuration. Ensures the alarm philosophy is aligned with current standards and best practice.
Reviews the inhibited alarms, alarm frequency and control system forces on a regular basis. Leads the implementation of engineering solutions to remove the inhibited alarms, reduce alarm frequency and removal of control system forces.
Contributes to the organizational vision of Global Methanol Leadership and as a team member demonstrates the core values of integrity, trust, respect and professionalism.
Conducts all business in a manner which supports the Responsible Care® ethic.
Networks with other Methanex sites to the mutual benefit of all sites.
Contributes to the 'operational excellence' for Methanex USA as an effective member of the Technical department.
POSITION QUALIFICATIONS
Bachelor's Degree in Electrical Engineering, Chemical Engineering or related field; or equivalent work experience/combined education.
5 years of experience as a Systems/DCS Engineer within the Petrochemical industry. Preferred majority of experience spent on manufacturing site.
Strong PLC, SIS and DCS experience.
Strong diagnostic/fault finding skills.
Excellent computer skills.
Effective verbal and written communication skills.
In depth knowledge of standards and procedures and industry best practice.
Flexible
Innovative
About Petroplan
Petroplan is the trusted, specialist global Talent Solutions partner of choice for employers and professionals in the Energy sector. Since 1976, Petroplan has been here to help people like you make the most of the opportunities available and find the best fit for you as an individual.
Over 10,000 placements in more than 55 countries for over 550 clients across 65 disciplines.
In an industry where skilled and experienced professionals are increasingly sought after resource, we appreciate the true value of what you have to offer. What's more, we understand that different things are important to different people in today's world of work - it's about making exactly the right connections for you as an individual.
Our reputation for contractor and candidate care, understanding what makes you tick, and finding you the best match is second-to-none. We understand the industry inside-out and seek to understand YOU and your motivations in the same way. We take the time to evaluate your individual strengths, understand the most important things to you, and establish exactly what you're looking for from your next role.