Nabors

Featured Employer
Houston, Texas, United States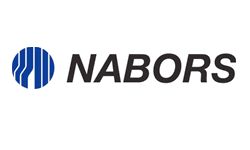 ---
Company Overview
Nabors Industries owns and operates one of the world's largest land-based drilling rig fleet and is a provider of offshore drilling rigs in the United States and multiple international markets. Nabors also provides directional drilling services, performance tools, and innovative technologies for its own rig fleet and those of third parties. Leveraging our advanced drilling automation capabilities, Nabors' highly skilled workforce continues to set new standards for operational excellence and transform our industry.
Nabors is committed to providing equal employment opportunities to all employees and applicants and prohibiting discrimination and harassment of any type without regard to race, religion, age, color, sex, national origin, disability status, genetics, protected veteran status, sexual orientation, gender identity or expression, or any other characteristic protected by federal, state or local laws. This applies to all terms and conditions of employment including recruiting, hiring, placement, promotion, termination, layoff, recall, transfer, leaves of absence, compensation, and training. To learn more about our Fair Employment practices, please refer to the Nabors Code of Conduct.
JOB SUMMARY
Be part of the Nabors Early Career Development (ECD) program to fast track your career! This rotational program will provide access to advance your knowledge and skills in high-profile roles within the ECD program. You will start as a full-time Software Developer /Software Engineer I in Digital Technology. The ECD program offers four rotational assignments in key areas of digital technology during the initial two years of employment, to help build your knowledge and career development. The Software Developer provides hands-on support for software engineering projects. Be part of creating leading edge software solutions for products such as RigCLOUD™. Learn from real life business exposure in the oil and gas technology industry to take your talents to the next level. Be part of the Nabors team. Position based out of Houston, TX.
DUTIES AND RESPONSIBILITIES
Develop applications (programming, coding)
Test, analyze and resolve technical issues, while writing new code or revising code to drive business results
Document & test software applications
Review other's codes and programming
Assess business requirements to generate application ideas
Work with the team on design and architecture tasks
Work with other software engineers to meet deliverables
Participate in test lab with rig simulator and with QA test team
Analyze data and understand the relationships and correlations
Follows procedures and safety guidelines
An appreciation of commitment to safety leadership
Solid comprehensive problem-solving skills
Mechanical aptitude and troubleshooting skills
Ability to multitask and work well independently and in a team environment
Ability to generate research ideas
MINIMUM QUALIFICATIONS/SKILLS
Bachelor of Science degree (BS) or Masters/PhD in Computer Science/Engineering, Computer Information Systems, or related coursework
Minimum 3.0 GPA
Knowledge of HTML5, JavaScript, RDBMS
Programming experience in at least 1 development language such as C++, Web development, Java, Python or Visual Studio .NET or C#
Familiarity with software development lifecycle either in traditional waterfall or agile methodologies
Skills in MS Word, Excel, PowerPoint
Ability to work in groups/teams
PREFERRED QUALIFICATIONS
1 to 3 years experience in actual software development projects
Familiarity with development using IDEs.
Cloud Experience,
Development in C#, C, C++, .NET 4.0, Visual Studio 2013
Knowledge of Various SQL databases including SqlCE, PostGres, Oracle and MySql
Full stack development in AngularJs, HTML5, and MVC design patterns
PC hardware and operating systems
Unit Testing & Scripting experience
BEHAVIORAL COMPETENCIES
Autonomy- Level 1 (Work is closely supervised with limited discretion)
Problem Solving- Level 2 (Solves a variety of easy problems of limited scope and complexity; refers to policies and practices for guidance)
Business Acumen- Level 1 (Very limited understanding of how the business works in terms of strategic perspective, financial acumen and market orientation; errors do not have any effect on the organization)
Accountability- Level 1 (Effectively plans ahead to meet commitments, prioritizes time/workload effectively to deliver quality results and efficiently manages workload)
Leadership- Level 1 (Organizes and leads the team; ensures day-to-day activities are smoothly performed. If not acting in a leadership role, demonstrates leadership some qualities.)
TECHNICAL COMPETENCIES
Relevant certifications in programming and software development
PHYSICAL REQUIREMENTS / WORKING CONDITIONS
Office environment
Occasional travel to rig yards and field
While performing the duties of this job, the employee is frequently required to sit. The employee is occasionally required to stand, walk and use hands. The employee may occasionally lift and/or move up to 20 pounds. Specific vision abilities required by this job include close vision and distance vision
Today, Nabors owns and operates the world's largest land-based drilling rig fleet and is a leading provider of offshore platform workover and drilling rigs in the United States and numerous international markets. With operations in 28 countries, Nabors also provides directional drilling services, performance tools and innovative technologies throughout many of the most significant oil and gas markets. Leveraging our advanced drilling automation capabilities, Nabors' highly skilled workforce continues to set new standards for operational excellence and transform our industry.

As of April 16, 2018, Nabors' assets include:
407 land drilling rigs
31 offshore platform rigs