Oceaneering

Featured Employer
Sandnes, Rogaland, Norway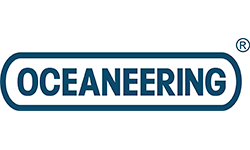 ---
Company Profile

Oceaneering International Inc. er en global leverandør av ingeniørtjenester og produkter, hovedsakelig til olje- og gassindustrien, og er lokalisert i alle geografiske regioner i verden. Oceaneering Norge består av selskapene Oceaneering AS, Oceaneering Asset Integrity AS og Oceaneering Rotator AS.

Vårt oppdrag og visjon er; Vi løser det uløselige og får fremgang ved å lage bransjeendrende teknisk kreative løsninger for de mest kompliserte operative utfordringene under vann, på land og i verdensrommet.

For å løse vårt oppdrag, og nå vår visjon, trenger vi medarbeidere med forskjellige bakgrunner og kompetanser. Vi tror mangfold gir oss et bredere perspektiv og bedre forståelse for våre kunders behov. Vi er sikker på at dersom vi gjør ting på riktig måte, vokser sammen, presterer bedre enn forventet og eier utfordringen, løser vi vårt oppdrag og når vår visjon.

Oceaneering International Inc. is a global supplier of engineering services and products, predominantly to the oil and gas industry, and are present in all geographical regions of the world. Oceaneering Norway consists of the companies Oceaneering Ltd., Oceaneering Asset Integrity Ltd., and Oceaneering Rotator Ltd.

Our mission and vision are; We solve the unsolvable and thrive by creating industry-changing technically creative solutions for the most complex operational challenges under water, on land, and in space.

To solve our mission, and reach our vision, we need colleagues with different backgrounds and competences. We believe diversity gives us a broader perspective and a better understanding of our customers' needs. We are certain that if we do things right, grow together, outperform expectations and own the challenge, we will solve our mission and reach our vision.

Position Summary

Vi søker nå etter 1 dyktig og innsatsvillig lærling med genuin teknisk interesse innen Dataelektronikerfaget.

For den rette kandidaten venter en læretid med spennende og varierte oppgaver, dedikerte instruktører og et godt arbeidsmiljø med en uformell tone. Som lærling hos oss, vil du få en strukturert og systematisk opplæringsplan, med rom for individuell tilpasning.

Stillingen er landbasert og tilknyttet våre lokaler på Forus.

Duties & Responsibilities
Vedlikehold og reparasjon av mekanisk, hydraulisk, elektrisk og elektronisk subsea-verktøy
Montering og installering av nytt subsea-utstyr
Bidra aktivt til at selskapets HMS/KS-system fungerer og at selskapets produkter oppfyller både interne og eksterne krav til kvalitet og sikkerhet
Annet arbeid knyttet til læreplan og verkstedsdrift

Qualifications

Formelle krav
Fullført relevant 2-årig yrkesfaglig opplæring i løpet av våren 2022

Personlige egenskaper
Teknisk interesse, fortrinnsvis innen elektronikk
Løsningsorientert
Gode samarbeidsegenskaper og evne til å jobbe selvstendig
Ansvarsbevisst
Kunne identifisere seg med våre kjerneverdier:

Gjøre ting riktig
Løse komplekse problemer
Vokse sammen
Utkonkurrere forventninger
Eie utfordringen

How To Apply

Minimumskrav til søknadens innhold
Personlig søknadsbrev (*)
Elektronisk kopi (scan) av kompetansebevis fra VG1, VG2 og/eller VG3 (* og **)

*= Dokumentene lastes opp som en pdf-fil i systemet (dokumentet må max. ha 1mb størrelse).

**= Kun signerte, og evt. stemplede, offisielle dokumenter anses som gyldig dokumentasjon ihht. kravene listet over. Disse skal liste opp både karakterer og fravær.

Additional Information

Vi vil gjennomføre fortløpende vurderinger og seleksjoner gjennom søknadsperioden.

Closing Statement

Ta gjerne kontakt med oss dersom du skulle ønske å vite mer om rollen og/eller vårt selskap.
Oceaneering pushes the frontiers of deep water, space and motion entertainment environments to execute with new, leading-edge connections to solve tomorrow's challenges, today.
As the trusted subsea connection specialist, our experience combined with the depth and breadth of our portfolio of technologies allows us to engineer solutions for the most complex subsea challenges. From routine to extreme, our integrated products, services, and innovative solutions safely de-risk operational systems, increase reliability, and enable a lower total cost of ownership.
We are connecting what's needed with what's next as the world's largest ROV operator and the leading ROV provider to the oil and gas industry with over 300 systems operating worldwide. With our safety-focused and innovative approach, we responsively and decisively react to subsea challenges while providing solutions swiftly and efficiently.