Eni

Featured Employer
Basingstoke, United Kingdom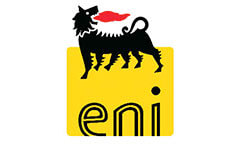 ---
IRC217868 - SENIOR ENGINEER PIPELINES
At
Eni
, we are looking for a
Senior Engineer Pipelines
within
EniProgetti
in
Basingstoke, United Kingdom .
You will be responsible for performing design activities for onshore and offshore rigid pipelines in all phases of the project (from Concept Selection up to Execution phase) in collaboration with other colleagues within the pipeline department, under the supervision of pipeline project discipline lead.
About Eni Progetti
EniProgetti provides engineering and construction services at an international level, aimed at realizing systems for the production, treatment, and transport of hydrocarbons. EniProgetti plays a role of excellence in providing engineering and construction services/projects with a particular attention to time to market and is the entry point in the engineering area through the implementation/organization of training/development courses integrated with Eni.
EniProgetti provides a complete set of engineering services, supporting our clients, with a life cycle approach, in the management and execution of industrial, innovation and sustainability projects.
We develop feasibility studies, basic engineering, detailed design, procurement follow-up, field engineering services and support to operations in the Oil&Gas and Energy Industry for:
upstream onshore, offshore (platforms and floaters) and subsea plants
downstream and chemical plants
renewable energy power plants
Industrial and civil buildings
We are actors of the innovation, implementing technological studies and engineering for prototypes and pilot plants, fostering the development up to the industrial deployment of new technologies, operating in circular economy, decarbonization and energy transition scenarios.
EniProgetti UK has already had a long history as a centre of technical excellence within the Eni group as engineering specialists, first as Snamprogetti Limited and subsequently as Saipem Limited & Eni Engineering.
The fully upgraded office is a landmark feature on Basing View in central Basingstoke, close to the M3 with ample parking and only a five-minute walk from the mainline railway station.
As a member of the Engineering Team at EniProgetti you will be responsible for:
Checking and commenting on pipeline drawings produced by internal/external designers
With the supervision of a lead engineer, checking design/installation activities carried by Contractors during execution phase of the project
Acting as a technical specialist for Pipeline design activities
Liaising with other disciplines (materials, flow assurance, instrumentation) during project execution phase
Keeping abreast of pipeline design standards requirements and correct application of Company HSEQ policies
Regularly reviewing the suitability and accuracy of Eni technical standards and procedures and develop new ones as required
Undertake short term visits to a wide range of operating site and Eni geographic regional offices worldwide.
Keeping abreast of new legislations on plant design and performance
Ensuring a high standard of safety is maintained and Environmental and Quality Assurance processes are followed
This is the opportunity for you if you have
these
skills and requirements
:
Working experience in the Oil and Gas industry with respect to rigid offshore and onshore pipelines
Knowledge of software, such as DNVGL pipelines design suite (SESAM pipeline package, PET, AutoPipe, AGA is mandatory)
Knowledge of software, such as ABAQUS and Orcaflex is desirable
Knowledge of offshore and onshore standards for pipeline design (DNVGL, ISO, API and ASME) is desirable
Willingness to act and develop into a high-level technical expert
Ideally Degree qualified in a relevant Engineering discipline such as Pipeline Engineering, Subsea Pipeline Engineering, Offshore Engineering, Civil or Mechanical Engineering
Knowledge of English
Location:
Basingstoke, United Kingdom.
Contract type:
Permanent
At Eni,
people are the key to our success
, which is why our values are focused on
diversity, and lifelong learning
.
Eni evaluates applications regardless of candidates' personal and cultural characteristics or orientations. If your application is among those most in line with the required profile, you will be contacted to continue the selection process .
Together we have greater energy.
#LI-EIRL
Eni S.p.A.
Welcome to Eni – and your future with a dynamic global business that operates across the entire energy supply chain. Eni's 30,000 employees can be found on virtually every continent. Throughout the 67 countries we operate in, we work on some of the most significant energy projects in the world.
Our activities span oil and natural gas exploration, field development and production, as well as the supply, trading and shipping of natural gas, LNG, electricity, fuels and chemical products.
We've grown dramatically since our beginnings in 1953, but we've stayed true to our roots in many ways. Today we may be one of the largest companies in Italy and among the world's most successful oil and gas companies in exploration, but our culture remains genuinely people-focused. Our values of respect, integrity and sustainability guide every aspect of our operations.
As for the future, we're adapting to rapidly shifting market conditions as we complete our transformation into a fully integrated oil and gas company. Through our strong commitment to digitalisation and decarbonisation, Eni will continue to create sustainable value within this changing energy landscape.
We're not only one of the world's most successful energy companies — we pride ourselves on being a dynamic and exciting place to work as well. If you join us, you'll play a key role in shaping the energies of the future.
At Eni you'll enjoy a progressive, inclusive and forward-thinking environment, and a wide range of benefits and rewards. We care about our people's growth, which is why we invest in talent and offer development pathways to give everyone the same opportunity to flourish with us.
Reasons to join us
Take on exciting challenges: Eni's focus is on big and ambitious projects. You'll take on challenging but rewarding work to help us extract energy at depths never reached before.
A multicultural working environment: You'll join a dynamic setting with cutting-edge facilities, the latest technology, and a rich and interesting mix of people from all backgrounds and specialisms.
Make a difference in the world: Our purpose extends further than supplying energy to power the world. Sustainable development and respect for the environment is at the heart of everything that we do.
Training and career growth: We provide training opportunities at the highest standard and encourage self-development, both in a personal capacity and a professional one.
Compensation and incentive programmes: We reward you for your commitment and success through our competitive compensation policy, which is bespoke to each location's local regulations.
Pension programmes: Depending on your location, you could enrol in one of our contributory pension programmes.
ENI ranked in the Global Top 20 in the 2019 Rigzone Ideal Employer Rankings - find out more here.