Petroplan

Featured Employer
Midland, Texas, United States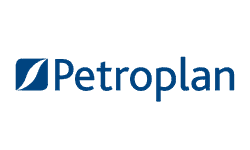 Company: Petroplan
Skills: Instrumentation Technician
Experience: 1 + Years
Education: High School/Secondary
Salary: Negotiable
Location: Midland, Texas, United States
---
Looking for all positions with range of experience:

The Measurement Technician I (with supervision) and Measurement Technician II (without supervision) must be able to:
install, maintain and calibrate gas and/or liquid meters and associated mechanical and/or electronic systems.
witness gas meter calibrations and liquid meter proving.
obtain gas and liquid samples, both spot and composite, and transport hazardous and/or nonhazardous materials.

The Measurement Technician III (additional duties may include):
install maintain and repair gas and liquid samplers and online analyzers.
install and troubleshoot SCADA equipment (communications, status inputs, automation and controls).
handle special client requests, including system audits and system balance issues.
help in the training of other technicians.
act as a working supervisor on multiple technician projects.

Essential Responsibilities
Perform job duties onshore and/or offshore, utilizing a company vehicle and/or transportation by helicopter, boat, seaplane, etc.
Out of town stay and/or offshore stay is sometimes required.
Maintain work schedule with customers. If any changes are made to the schedule, notification to the customer and the appropriate office is required. On non-scheduled days, the Measurement Technician will perform assignments at the office.
Must be able to work a flexible work schedule, i.e., eight (8) to sixteen (16) hours depending on job service requirements and customer needs.
May be required to be part of the "On Call" program on a rotating schedule. These hours can be extended into weekends and/or holidays.
Maintain and account for assigned property. This includes tools, company vehicle, cell phone, laptop, calibration equipment, and parts.
Properly prepare all necessary paperwork and documentation of service performed on a timely basis and submit same to appropriate office personnel for processing.
Perform all other duties assigned.

Qualifications
Effective communication skills are required.
Work experience is desired. Technician level may be influenced by relevant experience.
Electronics and/or mechanical experience/knowledge/skills is preferred.
High School or equivalent is required

Physical Demands and Work Environment
May be required to obtain DOT Medical Card
Must be able to carry equipment (not to exceed 50 pounds) up and down steps. At times, multiple trips of this nature (due to more than 50 pounds of equipment) may be required
Must be able to wear Personal Protective Equipment (PPE) such as gloves, goggles, safety glasses, FRC's, hard hats, safety toe work boots, ear plugs/muffs and respiratory protection
Must be able to lift and carry 50 pounds
Must be able to pull up to 50 pounds
Working extended hours and varying shifts is often required
May be exposed to hazardous noise levels at work sites on an occasional basis
May be exposed to hot/cold/inclement weather conditions
May be required to work in tight quarters
May be required to work at elevated heights
Must be able to stand and sit for various lengths of time
Must be able to crouch, stoop and kneel for various lengths of time

Acknowledgement and Signature
I have read and understand the qualifications, responsibilities and the physical demands as set forth in the above Job Description.

__________________________________________________
Employee Signature

_____________________________________________________
Employee Name (printed) Date

_____________________________________________________
Manager Signature
About Petroplan

Petroplan is the trusted, specialist global Talent Solutions partner of choice for employers and professionals in the Energy sector. Since 1976, Petroplan has been here to help people like you make the most of the opportunities available and find the best fit for you as an individual.

Over 10,000 placements in more than 55 countries for over 550 clients across 65 disciplines.

In an industry where skilled and experienced professionals are increasingly sought after resource, we appreciate the true value of what you have to offer. What's more, we understand that different things are important to different people in today's world of work - it's about making exactly the right connections for you as an individual.

Our reputation for contractor and candidate care, understanding what makes you tick, and finding you the best match is second-to-none. We understand the industry inside-out and seek to understand YOU and your motivations in the same way. We take the time to evaluate your individual strengths, understand the most important things to you, and establish exactly what you're looking for from your next role.