Petroplan

Featured Employer
Midland, Texas, United States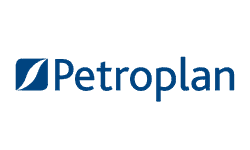 ---
Performs the installation and maintenance of systems while maintaining safety, compliance and applicable codes of standards.
Essential Responsibilities
Provide support across the company by ensuring all existing and new facilities are electrically safe, compliant with applicable codes and standards, reliable and efficient.
Maintain safe and reliable operations by performing installation, inspection calibration, configuration, maintenance, diagnostics, associated documentation, technical support, and training.
Support covers a broad spectrum of RTU's, EFM's, radios, motor controls, pneumatic controls, AC/DC controls, instrumentation and various communication protocols.
Applies electrical construction techniques and standard instrument installation techniques.
Takes a logical approach to troubleshooting.
Applies solid working knowledge and experience to solve moderately complex problems with supervision and working closely with the customer with good communication skills.
Begins to develop own ideas and to plan own work with overall project plan or general direction from supervision.
Comply with all required safety procedures and processes.
Mentor associate technicians and provide guidance to less experienced employees.
Complete assigned tasks with moderate supervision.
Qualifications
Two years of relevant experience
Associates Degree in Instrumentation or Electrical or Related experience
Competent understanding of electricity and electrical theory
Competent understanding of pneumatic safety systems and running SS tubing
Thorough understanding of the tools required for the job
Proficient computer skills, including communications protocols, Microsoft Office standard version, and applicable device software applications Familiar with many types of HSE processes, terminology and equipment
Valid Journeyman's license preferred for the electrical side
Understand, edit and maintain wiring diagrams and P&ID's
Recognize and repair malfunctions
Recognize and develop solutions
Multi-task and prioritize assigned duties
Assimilate information instruction readily
Work as a team member, sharing responsibility for tasks or objectives and communicate routinely with individuals and/or groups to exchange, verify and coordinate information
Seek technical and developmental guidance from mentors
Run SS tubing and/or rigid conduit
Test pneumatic safety systems
driver's license, with an acceptable driving record
Physical Demands & Work Environment
Communicate effectively - both verbally and in writing.
Must follow health, safety and environmental policies of company and clients
Must comply with drug & alcohol policies as well as all testing protocols of company and clients
Training Requirements
Must learn Standard Operation Procedures (SOP's), Methods, Test Procedures as required for daily operation
Must be willing to cross train as required.
About Petroplan
Petroplan is the trusted, specialist global Talent Solutions partner of choice for employers and professionals in the Energy sector. Since 1976, Petroplan has been here to help people like you make the most of the opportunities available and find the best fit for you as an individual.
Over 10,000 placements in more than 55 countries for over 550 clients across 65 disciplines.
In an industry where skilled and experienced professionals are increasingly sought after resource, we appreciate the true value of what you have to offer. What's more, we understand that different things are important to different people in today's world of work - it's about making exactly the right connections for you as an individual.
Our reputation for contractor and candidate care, understanding what makes you tick, and finding you the best match is second-to-none. We understand the industry inside-out and seek to understand YOU and your motivations in the same way. We take the time to evaluate your individual strengths, understand the most important things to you, and establish exactly what you're looking for from your next role.