Saudi Aramco (ASC)

Featured Employer
Saudi Arabia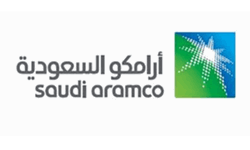 ---
Aramco energizes the world economy.

Aramco occupies a unique position in the global energy industry. We are the world's largest producer of hydrocarbons (oil and gas), with the lowest upstream carbon intensity of any major producer.

With our significant investment in technology and infrastructure, we strive to maximize the value of the energy we produce for the world along with a commitment to enhance Aramco's value to society.

Headquartered in the Kingdom of Saudi Arabia, and with offices around the world, we combine market discipline with a generations' spanning view of the future, born of our nine decades experience as responsible stewards of the Kingdom's vast hydrocarbon resources. This responsibility has driven us to deliver significant societal and economic benefits to not just the Kingdom, but also to a vast number of communities, economies, and countries that rely on the vital and reliable energy that we supply.

We are one of the most profitable companies in the world, as well as amongst the top five global companies by market capitalization.

Overview

Saudi Aramco is seeking a senior liasonman foreman, drilling and workover, to join our Unconventional Resources Drilling Department (URDD).

Your primary role will be to supervise field operations on land and/or offshore on our drilling/workover rigs, either contractor or Saudi Aramco-owned, engaged in carrying out programmed work on deep or otherwise critical wells.

Key Responsibilities

You will be required to perform the following:

Perform unit level supervisory function at well locations remote to operations headquarters, on a 24 hour per day basis, with a 5/2 work schedule.

Direct all well operations expediently, safely, and according to accepted industry practices, as outlined and specified in the well drilling or workover program.

Co-ordinate the timely ordering of required well materials, equipment, and services according to the well program. Document the receipt, usage, and transfer of Saudi Aramco supplied materials and equipment.

Review service company field tickets for accuracy of services provided and associated charges.

Ensure that Saudi Aramco blowout prevention standards are met in all respects, including equipment configuration, testing, and crew response. Assure that rig and personnel comply with Saudi Aramco established safety standards and procedures.

On rigs contracted to Saudi Aramco, assure compliance with terms, conditions, and equipment/personnel as specified in the contract.

Provide headquarters a complete daily report of work progress as required in the daily morning report.

Promote cost-saving ideas and awareness, with the view toward operational optimization consistent with safely meeting well objectives.

Provide on-job training to less experienced drilling/workover personnel assigned to the rig.

Minimum Requirements

As the successful candidate, you should have a high school diploma as well as 15 years of related experience with proven job knowledge to handle operational responsibilities on critical wells, and demonstrated personnel attributes of sound judgment, dependability, honest work ethic, and leadership.

Alternatively, you can hold a Bachelor's degree in Engineering and 10 years of experience related to the drilling and/or workover of oil and gas wells.

Working environment

Our high-performing employees are drawn by the challenging and rewarding professional, technical and industrial opportunities we offer, and are remunerated accordingly.

At Aramco, our people work on truly world-scale projects, supported by investment in capital and technology that is second to none. And because, as a global energy company, we are faced with addressing some of the world's biggest technical, logistical and environmental challenges, we invest heavily in talent development.

We have a proud history of educating and training our workforce over many decades. Employees at all levels are encouraged to improve their sector-specific knowledge and competencies through our workforce development programs - one of the largest in the world.