Petroplan

Featured Employer
Sutton, United Kingdom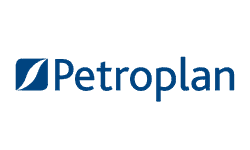 ---
OVERVIEW OF THE ROLE
Support SCM tendering Activities
Manage procurement of complex "engineered" materials and/or services as allocated by the Project SCM Manager and ensure materials/services are delivered as per the Project Procurement Plan requirements (Time, Cost, Quality).
Specific Key Responsibilities & Activities
Tendering Support
Support SCM Tender Lead by driving the RFQ process in order to timely obtain the required details for the assigned RFQ and issue it in line with the strategy defined by the SCM tender lead.
Propose alternative suppliers and specifications based on a cost effectiveness
Challenge Engineering requirement and spare philosophy
Propose the Tender Suppliers Bidders List based on Company approved Suppliers Lists and based on approved SCM strategy within the Tender.
Perform commercial and contractual analysis, schedule evaluation of bids and "Total Cost Of Ownership" based recommendation with related buy out or cost increase depending on evaluation of the market evolution.
Project Support
Pre-Award
Coordinate with in-house departments to ensure all requirements are included in pre-qualification and tender documents - including flowdown -and prepare/issue the Request for Quotation to the suppliers of the Bidders lists.
Perform commercial and contractual analysis, schedule evaluation of bids, and incorporate technical evaluation from Engineering, QA, QC & HSE.
Finalise the bid summary and make recommendations to the Project SCM Manager and to the Project Manager for technically acceptable solutions.
Perform commercial negotiation and ensure the best deal for the company.
Award management
Prepare the Supplier Commitment Approval (SCA) and the contractual deviation matrix.
Maintain the Project Procurement Plan up to date.
Initiate & expedite the PR & PO process in SAP.
Update Procurement Plan and budget basis
Validate with other department man plan for Technical and QHSE supports
Update transportation plan
Post Award Management
Is the single Point of Contact with the Supplier and act as "PO Owner" up to delivery to the site team
Coordinate all supporting activities with Engineering and QHSE.
When dealing with Category related PO, report to Category Lead for any evolution of the PO
Organise the Kickoff Meetings with Vendors, ensuring in particular that instructions related to Vendor documentation and to the administration of the Award are clearly explained and understood.
Implement PO Cards and Progress Cards
Challenge Supplier Documentation List to the sole relevant document.
Is accountable for the timely review and approval of Supplier documentation
Organise Pre-Production Meeting
Update SCM schedule and Procurement plan with progress and delivery dates
Ensure that transit requirements are considered, that actions and information to transit team is made or given in due time and that the product is effectively delivered without delay.
Ensure all actions are taken against QC issues raised, make sure all alarm and NCR are treated.
Report weekly or according to project requirement, on progress and opportunities.
Manage commercial and financial issues arising from his/her assigned subcontract or Purchase order-negotiate all Variation/change Orders and provide regular cost forecast of PO/subcontract
Check Suppliers invoices and the final account obtain the corresponding close out certificate from Suppliers and issue the as-built revision of the Award.
Department Support
Highlight all discrepancies in SCM processes, identify related risks and propose actions to minimize such risk.
Ensure feedback and supplier performance evaluations upon completion of works -Supplier performance assessment, and Lessons Learned reports.
QUALITY REQUIRED
Degree in a relevant discipline (Engineering or Business) or qualified by Experience
Experience within the oil and energy industry, preference for subsea project experience.
Is "cost saving" oriented, and capable of challenging requests.
Is aware of the overall project schedule, planning, organisation and has knowledge of its main issues.
Have a good understanding of the overall technical issue and a good knowledge of the offshore industry and its specificities and of complex items.
Demonstrate good communication skills and is a team player.
Have Capabilities in line with the below matrix:

Capabilities
Rating
Contractual principles
2
Commercial principles
2
SCM Processes
2
Negotiation Processes and Strategies
2
Expediting process
2
Logistics process
2*
Systems and Tools
2*
Plans, schedules, budgets & forecasting
2
Risk Management
2
Technical Awareness
2
General Industry Awareness
2

Levels definition
0 : No proven capability or not required
1 : Some proven capability (or has capability under supervision).
2 : Proven capability (without supervision)
3 : Extended proven capability (trains others)
*: Increased rating due to GPC specific requirement

About Petroplan

Petroplan is the trusted, specialist global Talent Solutions partner of choice for employers and professionals in the Energy sector. Since 1976, Petroplan has been here to help people like you make the most of the opportunities available and find the best fit for you as an individual.

Over 10,000 placements in more than 55 countries for over 550 clients across 65 disciplines.

In an industry where skilled and experienced professionals are increasingly sought after resource, we appreciate the true value of what you have to offer. What's more, we understand that different things are important to different people in today's world of work - it's about making exactly the right connections for you as an individual.

Our reputation for contractor and candidate care, understanding what makes you tick, and finding you the best match is second-to-none. We understand the industry inside-out and seek to understand YOU and your motivations in the same way. We take the time to evaluate your individual strengths, understand the most important things to you, and establish exactly what you're looking for from your next role.