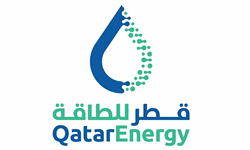 ---
Department
Corporate Strategy Planning & Performance Management

Title
HEAD OF STRATEGIC PLANNING (Corporate Strategy Planning & Performance Management)

Primary Purpose of Job
The Head, Strategic Planning is responsible for the design, implementation, and management of the QP Group Strategic Planning process, and its interface with the Asset Plan process. The Head conducts analysis on the QP Group portfolio and provides insight to the Executive Leadership Team (ELT) on the outlook for QP and State of Qatar production and cashflows, and impact on the credit ratings of QP and the State of Qatar. In addition, the Head supports the development of the corporate strategy and external financing activities.

Education
A university degree in Engineering, Science, Business, Economics or Finance preferably at a post graduate level and industrial courses in management, planning, economic modelling and financial analysis

Experience & Skills
•15+ years of experience of working in an oil & gas company, process industry or investment bank, with direct experience in economic and financial analysis at a business and corporate level, along with development and use of complex financial models. •Sound understanding of commercial models and key value drivers across the value chain. •Strong analytical skills and the ability to present complex concepts to key senior stakeholders in a confident and credible manner. •Excellent interpersonal skills and the ability to build alignment across a diverse group of stakeholders and lead multi-discipline project teams. 1.Development and management of the QP Group Plan process, including development of guidelines, establishment of procedures, and coordination and governance of asset plan forecasts. 2.Preparation and presentation of the 20-year QP Group Plan including production volumes, capex, opex, debt servicing and cashflows to QP and the State of Qatar. 3.Incorporation of corporate financial considerations (e.g. debt capacity) in the QP Group Plan, and liaison with other finance departments on optimization of capital and tax structure (e.g. tax planning) 4.Analysis of key strategic issues, fit of the QP Group Plan with the QP Corporate Strategy, and presentation of core operational and financial metrics. 5.Custodianship of data management systems containing key Asset and Plan data, and management of interfaces with other financial data systems. 6.Provision of advice and recommendations on strategic fit of planned investments and impact on QP Group core financial metrics. 7.Provision of support for the issuing of bonds, raising loans and other financing activities by QP or its subsidiaries, and the State of Qatar. 8.Leadership of communication of QP Group Plans to external credit rating and financial agencies (IMF, Moodys etc.), Qatar Government Ministries and bond holders. 9.Support to the development of the QP Corporate Strategy, and alignment with specific Business Strategies.